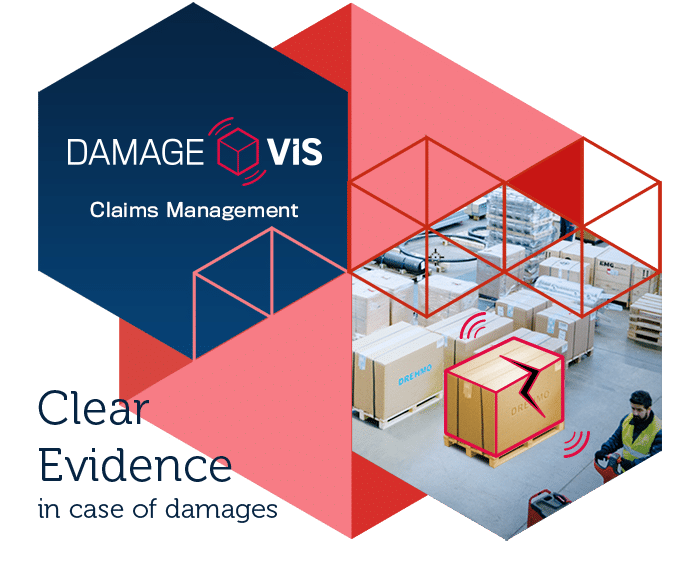 Reliable claims management
With DamageVIS, your employees handle all damages easily and quickly. The clear documentation in the DamageVIS claims management for the logistics warehouse gives you solid proof to clarify claims.
On the safe side with DamageVIS
Professional damage communication
The clear documentation in the DamageVIS claims management for the logistics warehouse provides you with the necessary proof to clarify claims of customers and partners. That pays off very quickly for you.
Scan data and damage pictures in 8-megapixel resolution as well as individual claims and employee information are captured menu-guided - depending on the customer's request - and automatically transferred to the secure DamageVIS server, where they are available for further processing.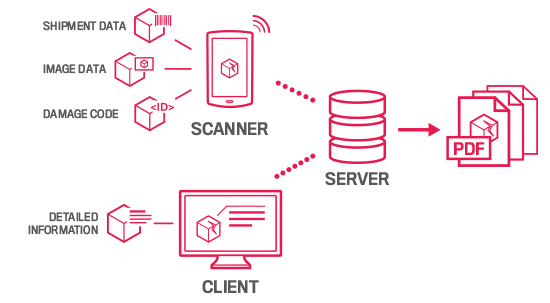 Whether you want to forward the stored information directly or add additional information, the DamageVIS client software offers maximum flexibility. Select or black out image areas, add more descriptions, or transfer the information directly into a professionally designed PDF document. In doing so, you can also automatically create all claims documents of one day and have them made available with a defined file name. This saves time and reduces errors.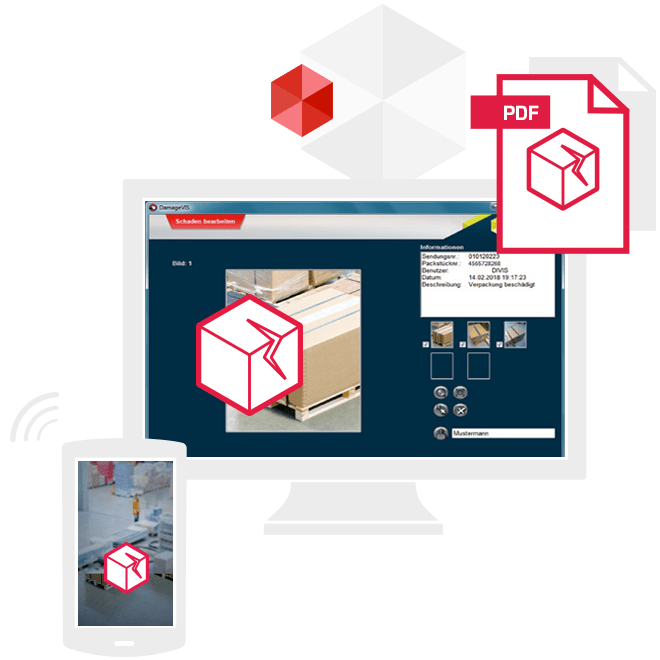 You may also be interested in these products

Find palletized shipments quickly with CargoVIS
With our video management software for cargo handling, CargoVIS, we offer you a comprehensive and easy-to-use system solution for the image-controlled search and tracking of palletized goods.

ParcelVIS for CEP providers and HUBs
Save time and money and let ParcelVIS work effectively for you with image-based consignment search in the transshipment warehouse: Entering the parcel label number is your key to all information on the whereabouts and status of a consignment during all scanned events. 

StoreVIS for warehouse logistics
With StoreVIS, you no longer have to rely on your gut feeling, but can uncover existing optimization potential by means of real key figures. The intelligent StoreVIS solution supports you in video surveillance in goods management. Your return and picking processes are completely covered and cost traps easier to detect.