Our colleagues from administration and accounting
Administration and accounting are a necessary part of business activity. At DIVIS, motivated and competent colleagues ensure that every billing and every number is correct.
Meet three female employees today who love handling numbers, Birgit Jantzen, Brigitte Blass and Gaby Langenbacher from DIVIS accounting and administration.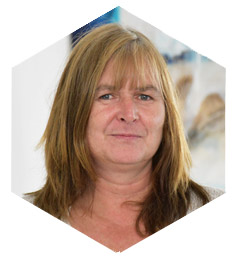 Birgit Jantzen
The tax assistant began her career at DIVIS in 2005 and has since been in charge of payroll and financial accounting. Dealing with numbers and complex legal texts to her is a lot of fun, she says.
Because of her part-time employment, Birgit is not in the house as often as other colleagues. That's why she especially values to be regarded by colleagues as a full member of the team at DIVIS. This support, she emphasizes, accounts for much of her motivation.
The positive atmosphere at DIVIS also has an external effect on customer satisfaction, Birgit says. "The greatest strength of DIVIS is that the company is constantly developing in close partnership with each customer."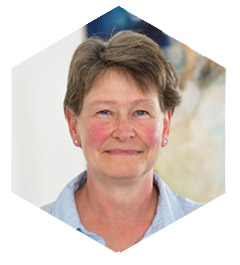 Brigitte Blass
Since 2007, Brigitte has been part of the administration at DIVIS, initially working part-time for several years, until she finally switched to full employment in 2016.
Prior to her career at DIVIS, the office clerk gained experience in the accounting department of a tax office, discovering her passion for the responsible work with numbers.
At DIVIS she is responsible for financial accounting, travel expense accounting and various secretarial tasks. Brigitte swears by the familiar working atmosphere, the helpful colleagues and flat hierarchies at DIVIS. She also likes that the company's philosophy is focused on exceeding customers' requirements. That, she says, is what creates satisfied customers.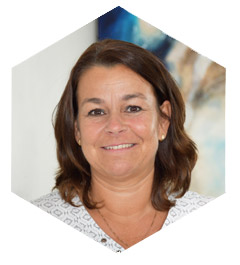 Gaby Langenbacher
The office clerk with well over two decades of professional experience in operational purchasing started in 2015 as a parental leave substitute at DIVIS and has been a permanent member of the DIVIS back office since mid-2017.
Here she takes care of part-time organizational tasks and administratively supports technicians, project managers and other colleagues.
An important part of her work is customer enthusiasm, which she can easily and quickly get to the bottom of with regard to DIVIS: "If the customers basically do not notice that we are doing an installation on site, then we have done everything right."
The atmosphere is also perfect within the company, says Gaby.
"Fair, open and collegial interaction is very important to me," she says, adding: "I am always motivated by the fact that at DIVIS I have found exactly these prerequisites in a great team. Here we all work hand in hand and not against each other."