Get to know the many diligent minds and hands at DIVIS, who make sure that everything runs smoothly and problems turn into solutions in no time every day.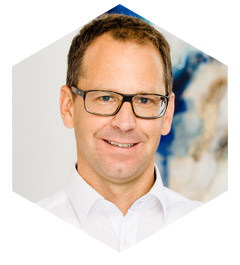 Sven Rautenberg
We already introduced our Head of Back Office to you HERE.
As early as 2005, the commercial specialist began his career in the company as a reinforcement in the back office and sales. In 2013, DIVIS expressed its trust and confidence in the form of procuration.
Meanwhile, Sven has taken over commercial management in the areas of back office (control of internal processes), planning & project planning, and service (aftersales).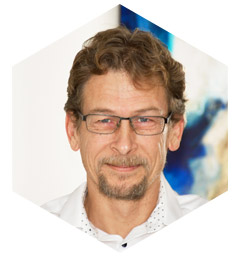 Thomas Hoffmann
The trained system administrator started in 2004 as an installation / service technician at DIVIS. In the same year he moved to work as a system administrator, supported the establishment of the service area from 2007 onwards and has been taking care of the 3rd level support since 2008.
This activity mainly includes troubleshooting and technical assistance to users, as well as the resolution and analysis of deeply rooted system problems. Solving tricky tasks is a very welcome challenge to our experienced technical specialist. Therefore, he is open and glad to face the variety of problems and solutions that he encounters during his work, and looks at every challenge as a motivation to keep evolving.
Above all, at DIVIS he enjoys the familiar, benevolent coexistence: "DIVIS is a big family and that's how everything is handled. Everyone has their job and, if necessary, everyone works together to find a solution."
" That the customer gets everything from one source, from planning to on-site service."
He sees this as one of the company's key strengths and summarizes:" At DIVIS we are flexible, respond to customer requests and leave nobody alone in the dark."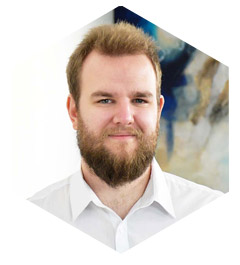 Martin Teja Marzahl
Martin Teja Marzahl has been a member of the DIVIS service team since September 1, 2021 and works here in customer support.
When he applied for a job at DIVIS, the graduated Bachelor of Engineering in Information Technology was looking for a field of activity in which he could practically apply and expand his knowledge. A trial week to see if the expectations on both sides matched made it clear that this is a good fit!
Already in the first few days, Teja felt very comfortable among his new team colleagues.
In the coming weeks, he will acquire more in-depth knowledge of the products developed by DIVIS. Teja's motivation to inspire customers with these sophisticated solutions is already growing noticeably.
Teja describes himself as relaxed and persevering, even when things get hectic. Learning comes easily to him and he also enjoys it. These three qualities will definitely be very useful to Teja in his further training and future tasks.
In his spare time, he likes live role-playing and computer gaming. The affinity for technology on the one hand and creativity on the other are a mix with a lot of potential for an "out-of-the-box-thinking" approach to problems. This makes Teja an excellent fit for DIVIS.
Sven Stoltenberg
The merchant for wholesale and foreign trade has been reinforcing second level support in customer service since 2013. He primarily handles service inquiries, takes care of the examination of customer systems via remote maintenance and problem solutions.
He briefly tells the story behind his motivation as a DIVIS employee:
"I came to DIVIS by coincidence. I was inspired by the respectful and appreciative treatment of employees and customers. I really wanted to work in this climate, because I had never experienced such a relationship with employees and customers before.
For me, the particular appeal of working for DIVIS is finding a solution for clients and colleagues with seemingly unsolvable problems, and watching the initial disappointment turn into excitement."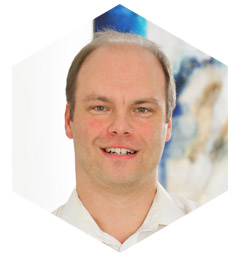 Mario Siepert
After retraining as a network administrator and organizer, Mario joined DIVIS in 2006 as a commissioning technician and in 2007 became the company's first dedicated service technician. In 2015, he switched to 1st level employee support. As part of his work, he is working on 1st level queries in monitoring, as well as actively shaping the support area and supporting the DIVIS technicians. The variety of tasks in his area leads to a very varied everyday life, which Mario greatly appreciates.
When asked why he enjoys working for DIVIS, he answers without hesitation: "We have very good solutions for our customers, which we are constantly developing further together. The atmosphere is relaxed within the DIVIS team and you can be assured of the support of others when you need the resources. He believes that DIVIS is particularly strong in responding quickly to customer requests and flexible, new projects, enhancements and module customizations using the latest technology, always with an open view into the future.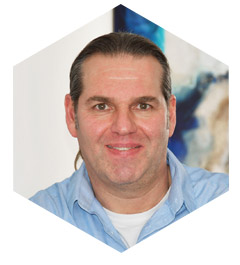 Tim Rieper
Tim has been part of the DIVIS team since 2006. After starting to work in the field service, the trained wholesale and foreign trade merchant has been responsible for the area of ​​1st level support in customer service since 2013. Among other things, he is taking care of the telephone hotline, is responsible for the processing of customer tickets, the active monitoring and the preliminary checking of the video systems for planned maintenance.
He explains his motivation: "The tasks are versatile, and not boring, since among others the technology and software as well as our software products are constantly changing and thus also the demands on my job. I enjoy it when customer inquiries can be completed in a timely and goal-oriented manner in the interests of the customer." At DIVIS, above all, he likes the friendly cooperation, the flat hierarchies and the appreciation of the contributions of each individual employee.
Tim sees the greatest strengths of DIVIS in three essential aspects. On the one hand, active written and telephone communication with customers, willingness to learn and adaptability, and last but not least excellent social skills within the DIVIS team.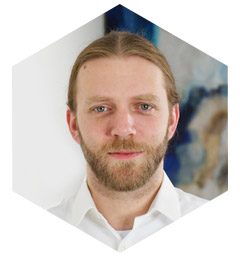 Jonas Bleisteiner
With a background in history and Nordic philology, Jonas is a career changer par excellence. The versatile hobby musician describes himself as highly receptive and flexible.
He has been working in DIVIS support since November 1, 2019, takes care of inquiries and uses monitoring to solve problems before customers even notice that they are there.
He quickly found that he really enjoys working with customers.
Also, he immediately felt comfortable and welcome in the friendly environment at DIVIS.
On the subject of customer enthusiasm at DIVIS, he says: "Customer enthusiasm means delivering solutions that precisely address the customer's problems and challenges. And then make sure that the customer never has big problems with the system. It is best for the customer if he never needs support."
And what makes DIVIS so strong in Jonas' eyes?
"The agility that enables a compact and motivated team. We can react quickly and so we often stay one step ahead of the competition."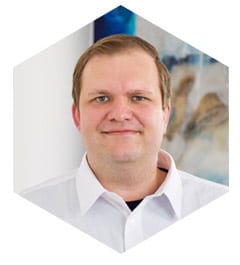 Sebastian Bettels
Sebastian is a trained system administrator and has been supporting the team since March 1, 2021. He describes himself as very IT-savvy and has ten years of IT work experience.
He also enjoys dealing directly with customers and employees. With all these factors, he is exactly at the right place in service and support at DIVIS.
In the short time since taking up his new position, he has already tasted the team spirit here and loves the atmosphere at work. He particularly appreciates the help and friendliness of his colleagues during his familiarisation phase.
Flexibility is his great strength, says Sebastian. It gives him security and the good feeling that he can successfully master his new tasks in the service office.
While Sebastian is thrilled to devote his work to IT and the concerns and wishes of our customers, he also likes to allow things getting a little less technical after work. Then he enjoys reading to relax.
Our new employee is looking forward to inspire DIVIS customers with his attention and helpful assistance together with his colleagues.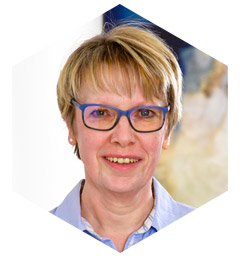 Regina Thon
Whether deployment and trip planning for the service technicians, the processing of error and maintenance logs or the creation of key figures, the trained industrial and foreign language clerk (English) has everything under control. Since the beginning of 2017, Regina has been filling her position as commercial assistant for service dispatch planning at DIVIS with full commitment. Not a day is like the other, she says, one learns constantly and the contact with customers and technicians make the work very varied.
Above all, Regina appreciates the friendly approach, cohesion and helpfulness in the team. From the outside, too, DIVIS reflects the positive spirit of the company, says Regina: "If the customer is satisfied, then we too are satisfied. Enthusiastic customers reflect good work and give us positive feedback, which also has a positive impact on our work performance."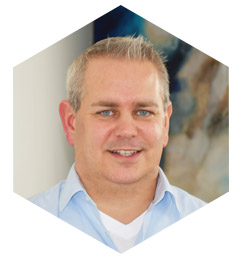 Christian Köhrsen
For a quarter of a year now, Christian Köhrsen has been coordinating the field operations of the DIVIS service team, thus ensuring smooth all-round service for our customers.
Christian's connection with DIVIS stretches back a lot longer.
He had his first contact with Deutsche Industrie Video System GmbH and its solutions 17 years ago. As an employee of DIVIS customer Herbert Voigt GmbH & Co. KG, the trained forwarding agent first experienced the DIVIS solutions from the user's perspective. At that time, he was particularly thrilled by the competent and service-oriented approach of the DIVIS team and the user-friendly software.
Over time, his interest in the technical side of logistics lead his career path in the direction of those solutions that make everyday life easier for logistics companies.
At the same time, Christian is very approachable and always happy to help. He enjoys interacting with other people and is proudly taking on the responsibility of being the link between the after-sales service and DIVIS customers.
His first impression of the customer-oriented corporate philosophy and an employee-friendly working atmosphere on an equal level at DIVIS many years ago has been confirmed for him in the last few weeks: "Due to the culture of agile working, I can contribute a lot of my experience here. I also find this corporate culture particularly motivating and sustainable. The working atmosphere is great," he summarises his start at DIVIS.
He is convinced of both the quality and the benefits of the DIVIS solutions and enjoys "being able to offer a software that is market leading and generates significant added value for the customer".
From Christian's point of view, the reason why customers are not only enthusiastic about the products, but also about the overall package at DIVIS, can be explained quite easily:
"The well thought-out service concept ensures the operation of the high-quality solutions in such a way that disruptions can be prevented by daily evaluation of status messages of all systems, even before a real service case occurs. Our strong support team stands closely by each customer and reliably ensures smooth operations."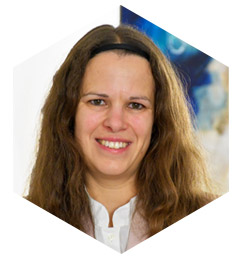 Stephanie Kröhnert
The trained industrial clerk began her career at DIVIS in 2010 in operational purchasing. After her return from parental leave, she became a member of the back office and worked on tasks in sales, purchasing, deployment planning, and invoicing. Meanwhile, Stephanie is concentrating her energies fully on operational planning and is supporting her colleague Regina Thon here.
She appreciates the diversified work in an open and cooperative team with flat hierarchies.
To her, the greatest strength of DIVIS are the continuous and direct exchange with customers and the ongoing optimisation of internal company processes.
Short response times and consideration of individual customer needs, and products are the ingredients for the success of DIVIS, says Stephanie. Users love the functionality and user friendliness of the software and are more than satisfied because expectations are usually exceeded by DIVIS.