Case studies & References
Case studies & References
Transparency for your processes
Our products in practical use at our customers
Successful CEP, general cargo, warehousing and AirCargo logistics specialists are already using the future-ready DIVIS system solutions for consignment tracking in the warehouse.
No matter if the goal is more transparency, speed, efficiency or security – our solutions are successfully in use in more than 450 locations. Your advantage: optimized handling of goods flows, rapid clarification of missing shipments and clear transfer of liability, falling costs, optimized service and enhanced corporate image.
Below you will find practical reports from our customers, who use DIVIS products for consignment tracking in the warehouse.
Available across Europe
450+ Locations
20+ Countries

CargoVIS at Forwarder Amm
Bulky but elegant
Forwarder Amm relies on video surveillance with scanner locating, which also enables the subsequent volume calculation of individual shipments.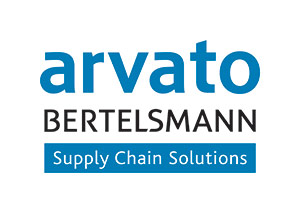 ParcelVIS at Arvato
Safely documented transfer of risk for high quality goods
In order to clearly document the transfer of liability during the loading process and to reliably find any missing packages, the company decided on the ParcelVIS software from DIVIS.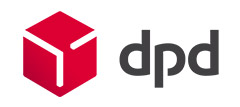 CargoVIS at DPD in Lehrte
Eyes for every package
In February 2019, DPD in Lehrte ParcelVIS, our software for video-based parcel tracking, went into operation. Find out how this has further optimized the processes in this handling center.

CargoVIS at Emons
Less search, more delivery
With the DIVIS solution for video surveillance in general cargo handling, Emons Spedition is shortening the handling times of trucks in local transport.

CargoVIS at Finsterwalder
Everything under control, transparent processes
CargoLine system partner Finsterwalder Transport & Logistik GmbH had the video management software CargoVIS from DIVIS installed in the Halle/Saale branch. Here you will find the full user report.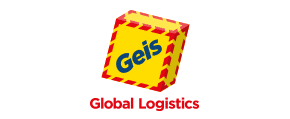 CargoVIS and ParcelVIS at Geis
Geis knows how and where
In the Czech central hub of Geis, a video surveillance solution from DIVIS monitors all goods movements in the parcel and general cargo area.

ParcelVIS at Lagermax
Lagermax Paketdienst GmbH expands - ParcelVIS remains the first choice
Lagermax chose DIVIS again as a partner in the new depot because they were satisfied with the product in the past. Employees are familiar with the software and get along with the system very well.

CargoVIS at Redemann
Noticeable effects in the hall
Redemann commissioned DIVIS to install and set up the CargoVIS video management system. The solution enables seamless tracking of shipments based on customer scan data.

CargoVIS at Schmidt-Gevelsberg GmbH
Great appearance for small shipments
The most important goals of the logistics experts from Schwelm are, on the one hand, the streamlining of the processes in the hall and, on the other hand, theft deterrence.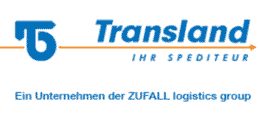 CargoVIS at Transland
Transland focuses on innovation
The DIVIS camera-based tracking system now provides well-trained Transland personnel with day-to-day support.

CargoVIS at H.Voigt GmbH & Co. KG
1,000 eyes see more
Together with DIVIS, solutions for general cargo handling, video surveillance in warehouse logistics and passenger access control have been developed.

CargoVIS at Wackler
Complete overview
Wackler is convinced that the DIVIS solution proves its efficiency in daily use.

CargoVIS at Gebrüder Weiss
Safe without searching
With video surveillance in the transshipment warehouse, Gebrüder Weiss speeds up the handling of outgoing goods and clarifies customer complaints, inventory differences and claims.
Excerpt from our reference list