These colleagues take care of your requests in the sales team at DIVIS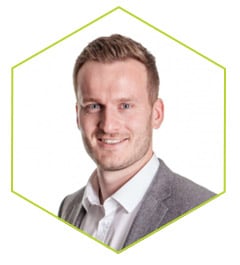 Hendrik Reger
Head of Sales
The graduate in business administration joined DIVIS as an Account Manager in 2012 and now manages the sales team. In addition to personnel management and strategic sales development, the main focus is the support of major customers.
Although the sales business was initially not one of his declared dream goals, mainly because of the frequent overtime hours and high expectations, meanwhile Hendrik feels at home in the matter:
"In sales, I have a direct influence on the company's key figures and I am also on the road throughout Europe now and then."
The good feeling working at DIVIS he explains with the pronounced team spirit and open communication. Partnership between colleagues and fairness in relationships with customers and partners he sees as one of the special strengths of DIVIS, which ensures long-lasting business relationships. This also supports him in the daily business and makes his work more than just a job.
The best experience for Hendrik is the customer's "magic moment", when in the best case expectations have been exceeded.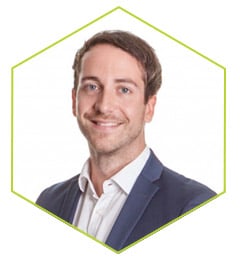 Vincent Schöning
Key Account Manager Europe
When we asked Vincent for a quick interview for the employee presentation, he was "surprised" to realize how long he has been part of the DIVIS team already.
After completing his business internship at DIVIS in the scope of a dual degree in business administration, he joined DIVIS full-time, and is now responsible for Europe Sales as Key Account Manager.
He enjoys the diverse contacts to different people and cultures in different languages and the self-responsible work. This combination is so much fun for him that he says:
"Going to bed on a Sunday night looking forward to Monday – I do not think that is very usual."
We also believe that and we are happy about this motivation.
Particularly attractive in sales Vincent finds that at DIVIS even in this area single fights and competition for commissions, traditionally widespread in such fields, are absent, and that goals are pursued together in the team.
Together with his colleagues, he enjoys it, as he says:
"To inspire customers with a solution that can help every [!] Logistics specialist. It's just fun selling a product that delivers REAL value."
And the most beautiful sentence of a customer in his ears is: "That's exactly what I need!"
His conclusion about the work at DIVIS:
"Really cool team! Great working atmosphere and lots of people who enjoy what they do. Strong products. Future-oriented goals."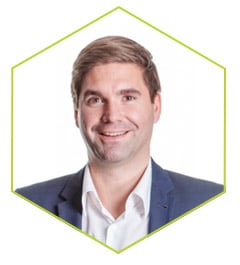 Aurélien Didier
Key Account Manager France
The Master II in International Business Administration completed his studies at the ICD Paris Business School and has been in charge of the French sales division at DIVIS for almost one and a half years.
Above all, he values the combination of courteous communication with customers and future-oriented development at his workplace.
His motivation:
"We are just a dream team with the privilege of being able to offer an outstanding product."
At the same time, in this inner strength Aurélien also sees the greatest benefit for the customers:
"We cultivate lively communication with each other and with our customers – at DIVIS, you are human and not a number, and this power creates motivation and creativity, which is reflected in the products and services of DIVIS."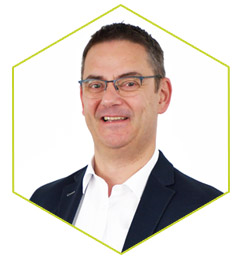 Markus Donsbach
Key Account Manager D-A-CH
At DIVIS our friendly and competent agents take care of all sales inquiries. In order to be able to ensure seamless support, our team is steadily growing in this area, too, and has just received reinforcement in April. Meet our new colleague, Markus Donsbach, today.
The graduated computer scientist (FH technical computer science) supports us since April 1, 2019 in sales with product presentations, existing customer care and new customer acquisition.
Motivating him in particular is the variety in the daily contact with customers and interested parties, says Markus. Especially the field of logistics is extremely diverse and exciting, because there is a lot of movement in the most literal sense of the word. Processes must continuously be made more efficient in order to keep up. One tool for this is digitization, he notes, emphasizing that DIVIS is the right partner for, offering state-of-the-art solutions.
He enjoys working for a family-owned company like DIVIS because he values ​​the great working atmosphere, nice colleagues and friendly bosses here.
Above all, he identifies himself with the very good products and services of DIVIS, which he can therefore offer from the heart.
Customer enthusiasm at DIVIS for Markus means to advise and accompany the customer in a friendly and open manner at all times, as well as to offer clever and efficient solutions.
If you ask Markus for his opinion on the greatest strengths of DIVIS, he finds a whole handful of arguments:
"The customer is the focus of action.
Great products developed for and with the market.
Continuous improvement and further development in focus while still remaining independent.
Team spirit and respectful treatment within the company – that also translates to the outside appearance.
Focusing on the digital future, room to search for further innovations."
If you have questions about our products and services, feel free to contact one of our sales agents.
Our employees are happy to take care of your request.