Locating
for your business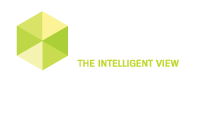 Your advantages
More productive processes
Improved profitability
Increased customer satisfaction
Locating for your business
Discover the added value of location technology for your business
From finding missing goods to shipment tracking, process optimisation or security and route optimisation – locating in the logistics hall and on the company premises offers a wide variety of possible applications to reduce costs and increase security at various points in the company. The location explorer gives you a first overview of the benefits of this technology for your company.
It only takes 2 minutes!
Answer a few short questions about your intended use cases and the number of assets or people you want to locate. The locating explorer will then determine an initial assessment based on sample data from existing projects, which you can have sent to you by e-mail.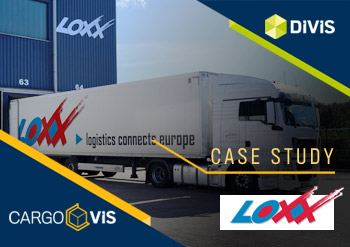 Precise locating via app eliminates transponder hardware
LOXX Lagerlogistik GmbH relies on CargoVIS with tagless Bluetooth® Low Energy positioning
Thanks to tagless Bluetooth LE tracking with Location+, LOXX Lagerlogistik GmbH does no longer need transponders. Their function is taken over by an app developed by DIVIS, which is installed on the barcode scanners.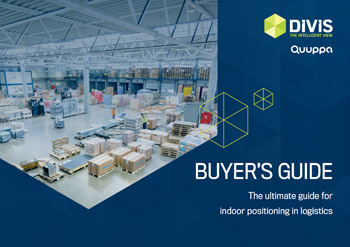 Video Management with Indoor Positioning
Find the right solution for your logistics company with the DIVIS Buyer's Guide.

Find palletised shipments quickly with CargoVIS
With our video management software for cargo handling, CargoVIS, we offer you a comprehensive and easy-to-use system solution for the image-controlled search and tracking of palletised goods.

ParcelVIS for cross docking & CEP providers
Save time and money and let ParcelVIS work effectively for you with image-based consignment search in the transshipment warehouse: Entering the parcel label number is your key to all information on the whereabouts and status of a consignment during all scanned events.