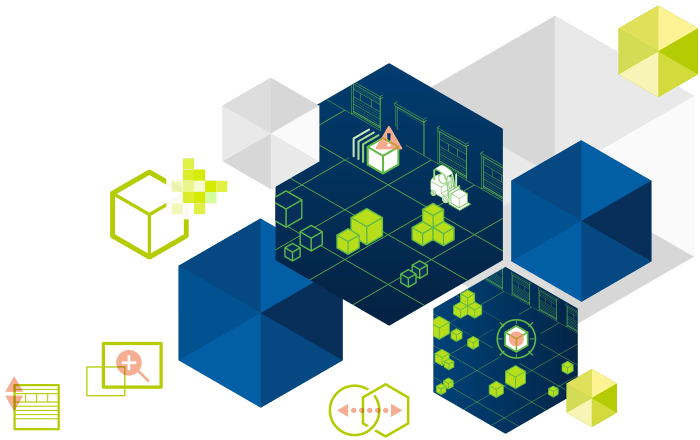 for the hall and the warehouse
Find shipments.
Analyze operations.
Optimize processes.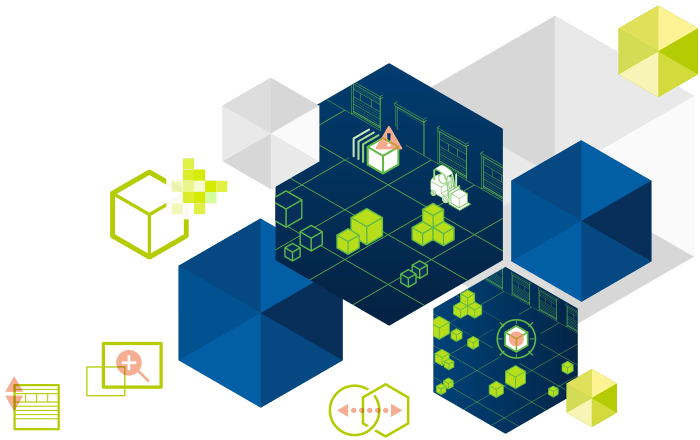 CargoVIS & ParcelVIS
Motion+
Motion+ enables targeted research even in areas with a lot of movement and hidden goods.

CargoVIS
Link+
With Link+ you can start your research directly from your freight forwarding software quickly and easily.
The following modules are optionally available for our CargoVIS software for an extra fee.

CargoVIS
Dimension+
AVAILABLE NOW!
Dimension+ powered by MetriXFreight enables the automatic freight dimensioning of goods in < 1 second in the cross dock. The application integrates almost position-independently into the hall processes.

CargoVIS & ParcelVIS
License Plate+
License Plate+ enables the automatic recognition of vehicle license plates using a video camera and simplifies your access and yard management.

CargoVIS & ParcelVIS
Motion Alarm+
With Motion Alarm+ you increase the security in your logistics hall and on the entire company premises.

CargoVIS & ParcelVIS
Pixel+
With Pixel+ you meet the requirements for data protection in your video material.

CargoVIS & ParcelVIS
Text+
With Text+ you can place any number of text notes to facilitate orientation with individual additional information.

CargoVIS
Gate+
Gate+ recognizes door states automatically. This helps you to close security gaps and identify sources of energy consumption.

CargoVIS
Location+
Location+ determines the position of scanners or loading devices in the hall by locating and enables a targeted start of shipment research.

CargoVIS
Load+
Load+ enables the optimization of your tours and the analysis of the loading conditions for the mandatory load securing.

CargoVIS
Profile+
Profile+ supports you in analyzing and optimizing logistics processes across large areas and time windows.

CargoVIS
Scale+
Scale+ enables software-controlled volume control of shipments without interrupting the loading process.

CargoVIS
Picture+
With Picture+ you can query any camera image by entering a shipment number or a time stamp and area name and display it in a third-party application.

Find palletised shipments quickly with CargoVIS
With our video management software for cargo handling, CargoVIS, we offer you a comprehensive and easy-to-use system solution for the image-controlled search and tracking of palletised goods.

ParcelVIS for cross docking & CEP providers
Save time and money and let ParcelVIS work effectively for you with image-based consignment search in the transshipment warehouse: Entering the parcel label number is your key to all information on the whereabouts and status of a consignment during all scanned events.