Did you know? DIVIS is BHE-certified
Planning, installation and set up - certified quality

Bordesholm, October 7, 2019
Security technology in Germany is leading the world due to its high quality standards. These are regulated by standards, guidelines and regulations. The BHE (Bundesverband Sicherheitstechnik e.V.) has been working to ensure compliance with these requirements since 1974.
Companies such as DIVIS, which offer access control, monitoring and alerting technologies, can be certified by BHE.
This proof offers advantages for customers:
BHE confirms that the certified company follows the prevailing standards, guidelines and policies when designing, installing and maintaining its installed safety systems, and that the contractor's executive personnel has appropriate training and education.
DIVIS joined BHE as a member in January 2010 and has been a BHE-certified specialist for video surveillance systems since July 2010.
At DIVIS, customers can not only expect a product tailored precisely to their needs in a fair price-performance ratio.
You can also be sure that DIVIS solutions will be installed in the quality to be expected by German standards.
The systems are installed in accordance with the standards DIN VDE 0833, DIN 14675 and other, and the provider yields technical manufacturer specifications for deployed third-party hardware. After installation, customers receive a detailed briefing on the safety system as well as documentation and instructions. For continuous maintenance and support after commissioning, DIVIS employs a network of specialists to remedy interruptions and and malfunctions remotely or, if necessary, on-site.
If you value technical safety, quality according to current standards and good support, using a BHE-certified provider like DIVIS is the right choice.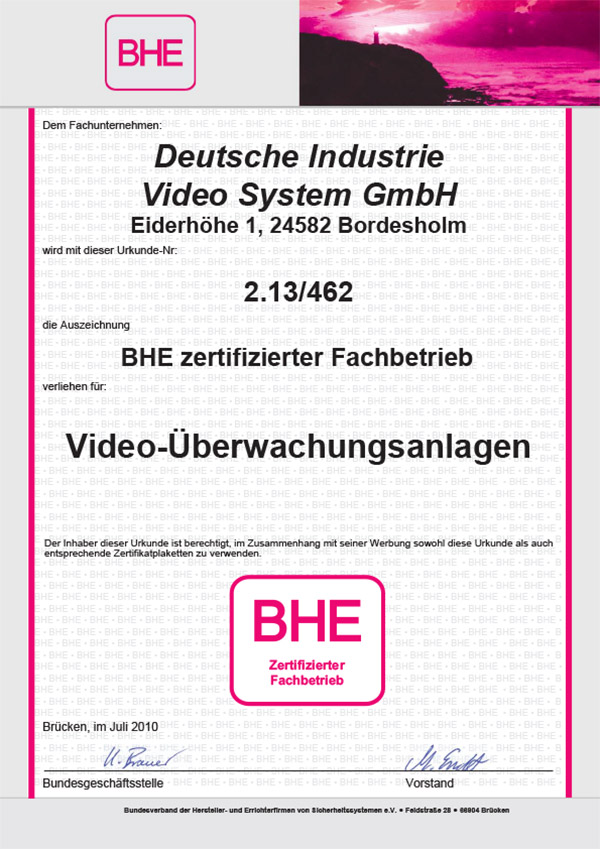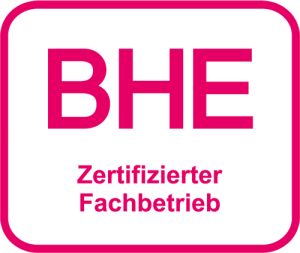 DIVIS is BHE-certified, because installations are carried out by trained specialists and in the quality expected in Germany.