DIVIS Competition - we have another winner!
Bordesholm, June 27, 2017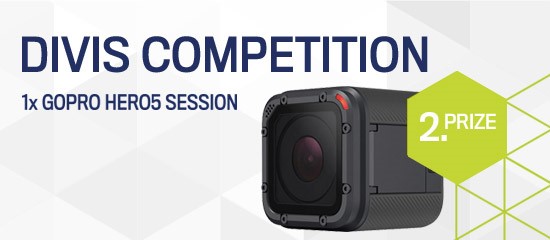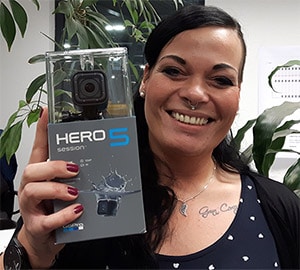 The winner of the second prize has just been drawn. A Hero5 Session digital camera goes to Mrs. Christiane Böddeker from Itzehoe.
Congratulations!
"... since Ms Böddeker is not in the office for about two weeks, I would like to thank you for the great prize in her name ..." Nicole Droste (left photo), a colleague, told us in representation of the winner.
We wish Ms Böddecker a lot of fun and great pictures with her new camera.
If you did not win, stay tuned:
The raffle for the first prize is still outstanding. An Apple iPad Air 2 WiFi 32GB is still in the jackpot waiting for its lucky winner.