"Today we are a successful team,
that has supplied our customers with
over 500 installed systems
in many european countries
and successfully supported in their work"
Thomas Kroll | Managing Director of DIVIS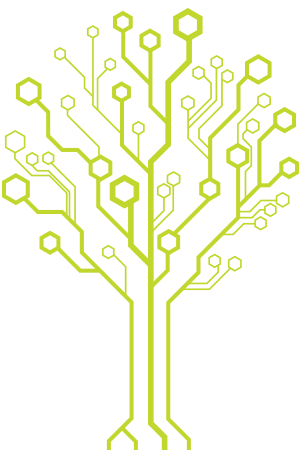 Innovation is our business
For over 20 years, we have been developing video systems for package tracking. Here you can find out more about the development of our company.
2022

DIVIS celebrates 20th anniversary

For 20 years, DIVIS video systems have been helping customers make their logistics services even more effective and customer-friendly.
Read more about the company's history in this article.

2021

Tagless Bluetooth® Low Energy Technology


Location+ for scanner location can now be integrated with tagless Bluetooth Low Energy as an alternative to Ultra Wideband for indoor location. DIVIS develops an app for this to be installed on the mobile terminals and replace the location tags on the devices.


2020

Hendrik Reger extends management team

With the appointment as managing director, Hendrik Reger and Thomas Kroll, 100% shareholder and managing director of Deutsche Industrie Video System GmbH, will work even closer and more intensively in the future to align DIVIS.

2018

DIVIS receives WTSH funding

The DIVIS receives funding from the Economic Development and Technology Transfer Schleswig-Holstein (WTSH) for the digitization project "DIVIS 2021 - shaping progress together".

2016

Digital volume control

The new Software module Scale+ enables the effective volume control of consignments in goods and transshipment warehouses - even backdated.

2015

Optimized docu of returns

The Retoure+ module of the new StoreVIS solution offers professional documentation of returns processing with highly specialized interfaces.

2015

Third pillar


Solutions for classic warehouses

In addition to the core markets of parcel logistics and general cargo logistics, DIVIS is already implementing a large number of professional system solutions for the classic warehousing sector.

2014

Innovative tour optimizing

With Load+ DIVIS introduces an innovative tool for route optimization and documentation of the truck load status.

2013

New Website

For an expansive focus on the European market (DIVIS is represented in 17 European countries) DIVIS completely redesigns the international brand identity.

2012/ 2013

DIVIS continues growth

Due to the positive business developments and the growing workforce, DIVIS is once again expanding the office building by a further construction phase.

2012

ParcelVIS II Release

ParcelVIS II offers new possibilities for package logistics.

2012

Practical analysis of logistics processes


With Profile+ DIVIS introduces an innovative tool for the targeted analysis and optimization of logistics processes.

2011

Targeted research

Presentation of the new, innovative recording method Motion+ for even more targeted research

2009

New locating technology Location+

Introduction of precise location technology Location+ for quick and precise search entry including various additional benefits.

2008

New product


Damage management

Introduction of the modern damage management software DamageVIS.

2008

New headquarters

DIVIS moves into its own headquarters in Bordesholm, setting the course for further expansion. This commitment is co-financed by the European Union from the European Regional Development Fund (ERDF).

2007

CargoVIS II Release

Introduction of the innovative, patented CargoVIS II System Solution for general cargo forwarders.

2005

New camera technology

Introduction of DIVIS high-resolution megapixel network camera technology.

2004

Europe-wide expansion

Beyond its main location in Germany, DIVIS solutions are now also being used successfully in France.

2003

Solutions for general cargo

Introduction of the CargoVIS Video Management System Solution for general cargo.

2002

Video solutions for logistics

    

With the introduction of the ParcelVIS Video Management System Solution for parcel service providers, the company specializes in intelligent video system solutions for logistics.

2002

Thomas Kroll becomes 100% owner

As part of a management buy-out, the long-time managing director Thomas Kroll takes over 100% of the shares. The registered office of the company relocates to Bordesholm.

1994

Thomas Kroll becomes CEO of DIVIS

Provider of intelligent industrial video system solutions for different industries and initiation of first contacts in logistics. Realization of the first solutions for parcel tracking at a large parcel service provider.

1994

Name change

Deutsche Video System GmbH is renamed Deutsche Industrie Video System GmbH (DIVIS).

1976

Foundation

Foundation of the Deutsche Video System GmbH.