Dagmar Mohr - payroll and financial accounting
In addition to colleagues who you may have met in person as part of a consultation or through our support, at DIVIS several other people diligently ensure in the background that everything runs smoothly.
One of them is Dagmar Mohr, responsible for payroll and financial accounting.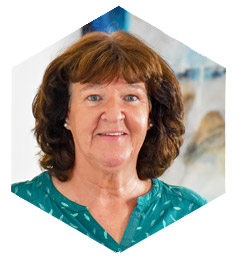 The trained tax clerk is a quite new member of the DIVIS team. She has been making sure that all bookings and payments are correct since September 1, 2018. The challenge of adapting to new situations and finding solution-oriented answers is what motivates Dagmar to do her job.
Since day one, Dagmar enjoys the pleasant working atmosphere and emphasizes that she feels very welcome at DIVIS. She looks forward to her further work and is confident that the respectful interaction between colleagues and the management is a key factor that has a positive effect on the performance of each individual.