Software Release Notes for CargoVIS and ParcelVIS Version 1.8.0.1

Bordesholm, September 1, 2021
The topic of locating is currently really hot at DIVIS. We recently added BLE locating technology to our product portfolio. In this article you can read more about it.
There are also new features in our software to enable indoor positioning even under special spatial conditions. With today's release notes we inform you about the latest enhancements in version 1.8.0.1 of CargoVIS and ParcelVIS.
As of now, the latest version 1.8.0.1 is available for DIVIS customers. Please contact us if you want to run the update.
Optimisation for CargoVIS
Support of rotated hall sections in the site plan

The display of positioning results in the CargoVIS site plan has been extended to support rotated hall sections.

Logistics halls with differently oriented sections can now also be configured as one unit. This means that scanner location can also be integrated into the video system for rotated hall sections and used to its full extent.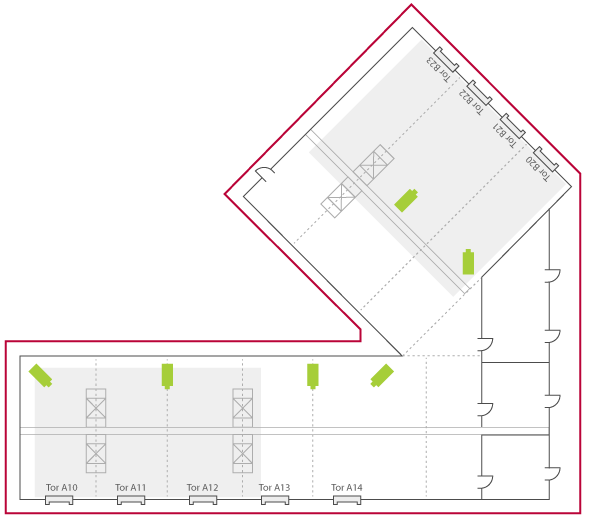 Optimisation for CargoVIS & ParcelVIS
Playback of AVI files

AVI exports could previously only be played with the VLC media player. From version 1.8.0.1 they can also be played by Windows Media Player.