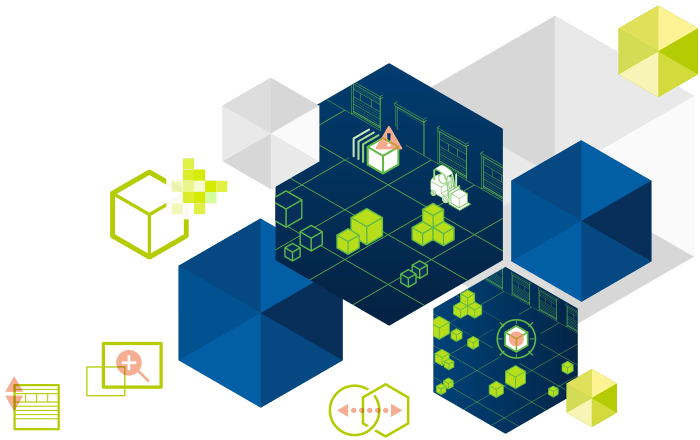 for the hall and the warehouse
Find shipments.
Analyze operations.
Optimize processes.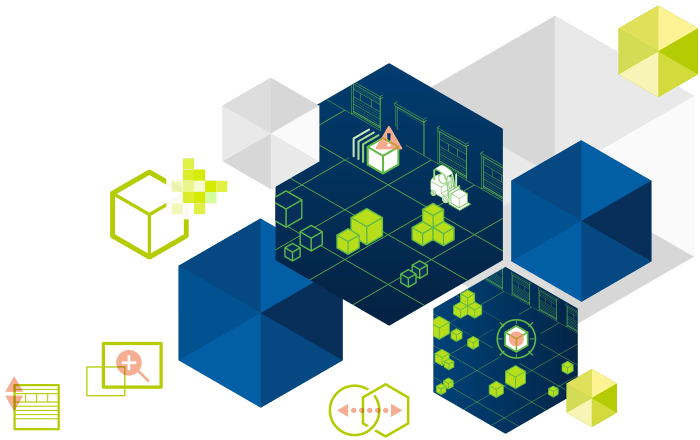 Added value for your logistics
Video management software for your logistics: The following modules are optionally available for an additional fee for the CargoVIS and ParcelVIS software.

Optional Plus+ Feature for CargoVIS
Scale+
Software controlled volume control
With the software-controlled volume control in Scale+ you do not have to interrupt the loading process. The measurement is based on the evaluation of video footage previously recorded with existing gate cameras. Accurate checks can be made directly from the software using a picture of the package. This noticeably streamlines processing, allows for more controls and thus ensures greater transparency in your logistics chain.
Read more about Scale+ in this news article.
Take a look at how Scale+ works in this user video.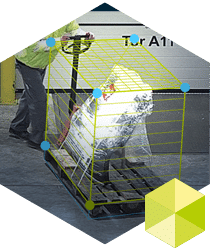 Optional Plus+ Feature for CargoVIS
Picture+
Picture provisioning service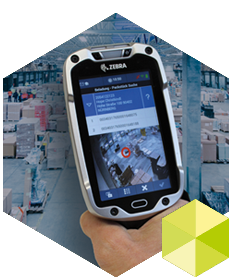 Picture+ is a web service that processes inquiries about shipments and any given camera image. The feature is used to query camera images by shipment number or by entering a time stamp and area name and to display them in a third-party application on an end device (hall scanner, PC, mobile device, etc.).
For example, Picture+ can simplify your search for missing shipments in the logistics hall and thus save time during loading in local transport. Simply initialise a request for the shipment number on the hall scanner. Picture+ searches for the image of the last scan in the recorded video data and displays it directly on the scanner – including the location (if available).
The Picture+ interface can also be used to automatically query pictures of the shipments and display them in the warehouse management system (WMS).
In addition, Picture+ can be used in the transport management system (TMS) for the documentation and optimisation of loading processes. By entering a time stamp and area name (e.g. gate 1), you can query images from gate cameras at a certain time in order to see, for example, how full the trucks were at the time of their departure or return.
Read more about Picture+ in this news article.

Find palletised shipments quickly with CargoVIS
With our video management software for cargo handling, CargoVIS, we offer you a comprehensive and easy-to-use system solution for the image-controlled search and tracking of palletised goods.

ParcelVIS for transshipment halls & CEP providers
Save time and money and let ParcelVIS work effectively for you with image-based consignment search in the transshipment warehouse: Entering the parcel label number is your key to all information on the whereabouts and status of a consignment during all scanned events.