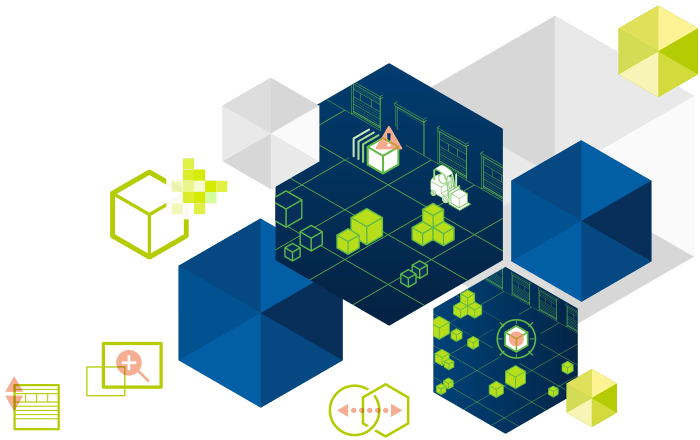 for the hall and the warehouse
Find shipments.
Analyze operations.
Optimize processes.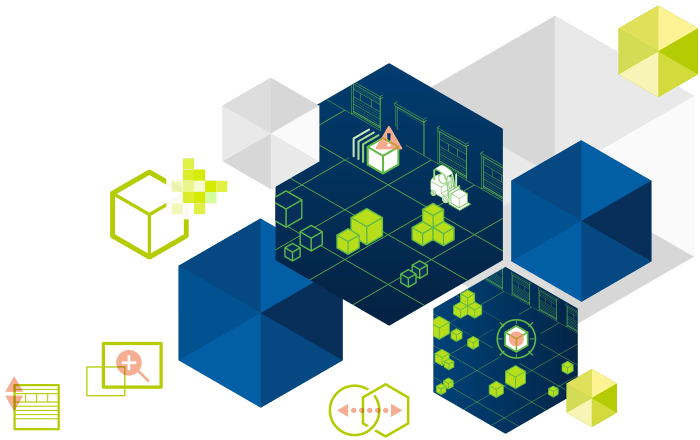 Overview of our available software modules
Click on the arrows to scroll through the overview. Hover over a picture to see the function of the module.
Click on one of the pictures to learn more about the respective module.
Touch the arrows to scroll through the overview. Tap and hold the image to show the function of the module. Tap on an image to learn more about each module.
Added value for your logistics
Video management software for your logistics: The following modules are optionally available for an additional fee for the CargoVIS and ParcelVIS software.

Optional Plus+ Feature for CargoVIS
License Plate+
Automatic license plate recognition
The database-supported license plate recognition system License Plate+ enables the automatic recognition of vehicle license plates by video camera and simplifies the access and yard management. The stored data can be used for entry and exit control and for controlling vehicle movement in the yard.
The concept is based on a combination of the CargoVIS software and a modern ALPR (Automatic License Plate Recognition) camera system, which can detect the license plates of vehicles from EU, CIS countries, Israel and Turkey.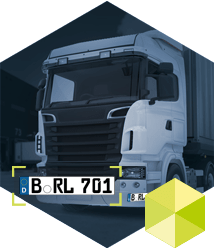 Find palletized shipments quickly with CargoVIS
With our video management software for cargo handling, CargoVIS, we offer you a comprehensive and easy-to-use system solution for the image-controlled search and tracking of palletized goods.

ParcelVIS for transshipment halls & CEP providers
Save time and money and let ParcelVIS work effectively for you with image-based consignment search in the transshipment warehouse: Entering the parcel label number is your key to all information on the whereabouts and status of a consignment during all scanned events.