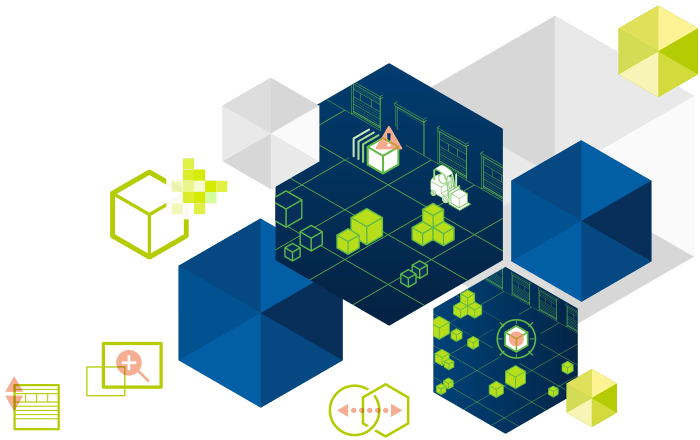 for the hall and the warehouse
Find shipments.
Analyze operations.
Optimize processes.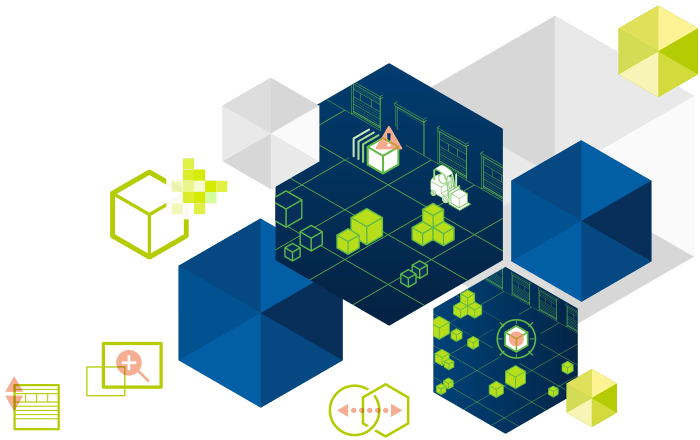 Overview of our available software modules
Click on the arrows to scroll through the overview. Hover over a picture to see the function of the module.
Click on one of the pictures to learn more about the respective module.
Touch the arrows to scroll through the overview. Tap and hold the image to show the function of the module. Tap on an image to learn more about each module.
Plus+ Features in the basic license
Some of the following modules are available to you as a CargoVIS or ParcelVIS customer at no extra charge as part of your basic license.

Plus+ Features in the CargoVIS & ParcelVIS basic license
Motion+
Targeted research also in areas with a lot of movement
Logistics with video surveillance: Just review the really relevant pictures and waive bothering with long-winded "picture standstill sequences".
Motion+ allows a targeted and fast search even in very wide-angled image sections with a lot of movement. The image data are available immediately and without delay during playback by a special method.
In a predefined grid, you select one or more events in which you want to research. Use the mouse wheel to scroll quickly between events.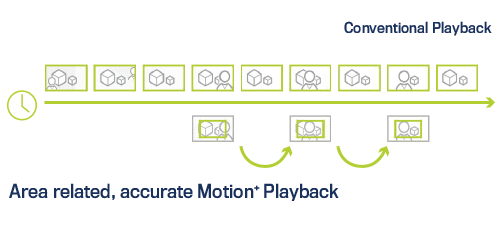 Motion+ even makes it possible to accurately search for items that are hidden by other items.
When searching in areas of varying movement, such as doors during loading and unloading, Motion+ displays only the relevant areas in which activity takes place.
Conversely, with Motion+ for image-based consignment tracking the accurate and speedy search is possible even with permanent motion in the camera image.

Plus+ Feature in the CargoVIS basic license
Link+
Start research from your forwarding software
with one click
Start your research faster and more convenient with the quick start from the forwarding software with just one click. The module Link+ ensures that the consignment data for the CargoVIS search is automatically transferred from the forwarding software. Our module works with different software products (for example, forwarding software from active logistics).
Flexibility
Out of the box
Clever Add-ons
for your Software

Find palletized shipments quickly with CargoVIS
With our video management software for cargo handling, CargoVIS, we offer you a comprehensive and easy-to-use system solution for the image-controlled search and tracking of palletized goods.

ParcelVIS for transshipment halls & CEP providers
Save time and money and let ParcelVIS work effectively for you with image-based consignment search in the transshipment warehouse: Entering the parcel label number is your key to all information on the whereabouts and status of a consignment during all scanned events.