Clear damage documentation, tip of the month and growth in the internal service team
Bordesholm, October 4, 2021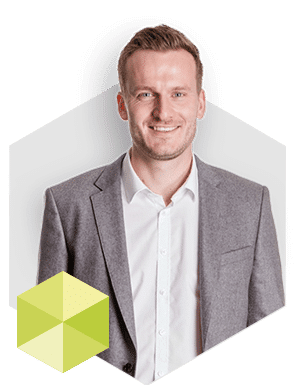 Today you will learn all about DamageVIS, our software for reliable damage management. Damage claims are an unpopular side effect in transport. But with clever tools, such as our DamageVIS software solution, the recording of the damage can be fast-tracked considerably. DamageVIS provides comprehensive support in collecting clear evidence for insurers and customers.
In our tip of the month this time we talk about the user management in CargoVIS and ParcelVIS. Our video management software offers many features that lead you to your goal faster. This also includes the creation of roles with which authorisations and restrictions for user groups can be controlled in the user administration. Today we explain to you exactly how this works.
Finally, we introduce our new employee from the service office at DIVIS: Martin Teja Marzahl.
Enjoy reading this issue!
On behalf of the DIVIS team
Yours Hendrik Reger
- Managing Director -
DIVIS SOFTWARE FOR LOGISTICS
Clear damage documentation with minimum time effort
DIVIS has developed the DamageVIS software solution for fast digital damage documentation and collection of evidence. DamageVIS makes damage recording very easy for your employees. They just use their mobile DIVIS PDAs or your hall scanners with photo function. Processing is quick and only requires a few automated steps in an intuitive, predefined workflow. Pen, paper and digital camera are no longer necessary.
The damage images and information are automatically linked to the scan data of the consignment by our software. This means that all important information is then available in bundled form for further processing. Learn all about DIVIS' software solution for damage documentation, DamageVIS, today.
User administration in CargoVIS & ParcelVIS: Create a new role
The user administration in CargoVIS consists of four areas. This also includes so-called roles.
In the CargoVIS and ParcelVIS software, user rights do not have to be defined individually for each user thanks to roles. Each role contains a fixed selection of user rights and restrictions. With the help of the role, these bundled rights configurations can be applied to an entire user group. Each user group in the system (e.g. administrator, gatekeeper) can have its own role with its own user rights.
New users only need to be assigned to the appropriate group for the assignment of rights. Changes to user rights can be made for all users in a group across the board via their role.
Today we will show you how to create a new role.
Our new colleague in the internal service team at DIVIS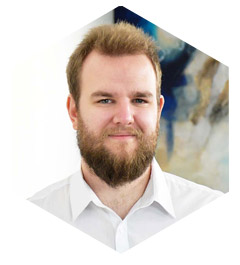 Martin Teja Marzahl has been a member of the DIVIS service team since September 1, 2021 and works here in customer support.
When he applied for a job at DIVIS, the graduated Bachelor of Engineering in Information Technology was looking for a field of activity in which he could practically apply and expand his knowledge. A trial week to see if the expectations on both sides matched made it clear that this is a good fit!
Already in the first few days, Teja felt very comfortable among his new team colleagues. In the coming weeks, he will acquire more in-depth knowledge of the products developed by DIVIS. Teja's motivation to inspire customers with these sophisticated solutions is already growing noticeably.
Teja describes himself as relaxed and persevering, even when things get hectic. Learning comes easily to him and he also enjoys it. These three qualities will definitely be very useful to Teja in his further training and future tasks.
In his spare time, he likes live role-playing and computer gaming. The affinity for technology on the one hand and creativity on the other are a mix with a lot of potential for an "out-of-the-box-thinking" approach to problems. This makes Teja an excellent fit for DIVIS.
We are happy about you being part of our service team, Teja.
Welcome to DIVIS!