LogiMAT invitation, live views in CargoVIS, DIVIS service team
Bordesholm, February 3, 2019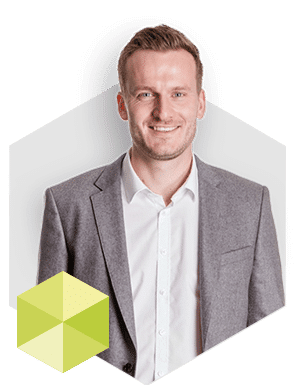 Today we are cordially inviting you to pay us a visit to our stand sometime between February 19 to 21 at LogiMAT. We have various news and interesting products, such as our Plus+ feature Motion Alarm+ for CargoVIS now with thermal imaging technology and License Plate+, our new tool for license plate recognition and yard management. Also, request your voucher for free admission to the fair directly from us. You will find more information in this issue.
In our Tip of the Month you'll learn about the options for creating and editing user-configured live views in our video surveillance software CargoVIS.
And we introduce you to the staff of our service team, who take care of all concerns and problems of our customers reliably and quickly.
We hope you enjoy reading.
On behalf of the DIVIS team
Yours, Hendrik Reger
- Head of Sales -
Reminder for LogiMAT 2019: Visit us at booth A07 in hall 8!
Date: February 19-21, 2019, 9am - 5pm
Venue: Messe Stuttgart
(Messepiazza 1, 70629 Stuttgart)
Will we meet at the LogiMAT?
At the fair, we present our solutions around the video-based research in warehouses and goods handling live an invite you to try them out. In various live presentations we show you the functionality of our products.
At our stand, you'll also have the opportunity to take an exclusive look at our latest products: we introduce License Plate+ for automatic license plate recognition and Motion Alarm+, now with outdoor thermal imaging cameras. You can use it to make your yard and access management even more efficient and secure your company premises even better.
---
Our contact persons on site:
Thomas Kroll | Executive Partner

Hendrik Reger | sales Manager

Vincent Schöning | Key Account Manager Europe

Aurélien Didier | Key Account Manager France

Sven Rautenberg | Commercial Management / Service

---
At the fair, we would like to take enough time for a personal conversation.
To shorten waiting times, we offer to arrange an appointment in advance with our colleagues at the fair.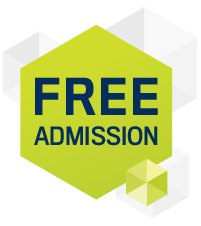 For those interested, we also have an online coupon code with FREE admission to the fair ready.
If you are interested in an appointment, to request your coupon code or if you have general questions about our trade fair appearance, please contact our colleague Vincent Schöning at vincent.schoening@divis.eu.
Take the opportunity to be among the first users to get to know our new products at the LogiMAT 2019 in Stuttgart.
We look forward to seeing you!
PLUS+ FEATURES FOR THE CARGOVIS SOFTWARE
License Plate+
Fully automated license plate recognition - every license plate in sight!

Learn more about our new Plus+ function License Plate+: Automatic license plate recognition offers a number of advantages and helps logistics companies to specifically control and optimize processes in yard and access management.
In addition to the entry and exit control the stored data can be used for the control of vehicle movements on the yard, so for example checked-in trucks can approach certain loading zones directly. In February, we will be presenting the new function live at LogiMAT in Stuttgart.
PLUS+ FEATURES FOR THE CARGOVIS SOFTWARE
Motion Alarm+
Thermal cameras with alarm function - optimal protection for your premises

Our Plus+ feature Motion Alarm+ for CargoVIS has recently been extended to include thermal imaging technology. This type of video surveillance is more independent of environmental conditions and much more accurate than other commercial solutions.
Intruding persons, vehicles and even minimal temperature differences can be reliably detected and visualized by means of thermal imaging. In this way, thermal imaging cameras simplify the video surveillance of large operating areas and the securing of fence systems and critical infrastructures.
The module will be presented at the LogiMAT in February.
Create and manage individual live views in the CargoVIS video surveillance software

CargoVIS allows you to create individual views in addition to area-specific live views and then to edit, export or import previously created views. When configuring custom live views, 1-, 4-, 9-, and 16-fold views are available.
Our employees in the DIVIS service

Fig.: f.l.t.r. Mickael Ayrault, René Janott, Kai Herrmann, Patrick Mohr, Marcel Spitz.

DIVIS customers rely on our service. Reliability and fast, practical remedy are particularly important aspects. For service tasks such as the maintenance of our video systems, maintenance, repairs and training at DIVIS a whole team of competent employees is responsible. We will introduce them to you in this issue.
The native Frenchman is a computer technician by profession and has been part of the DIVIS service team since the beginning of 2017. Here he especially looks after our customers in France. Mickael specifically enjoys being on the road a lot during his work, learning new things and being able to complete his tasks self-managed.
The trust of the company in its employees and the positive team spirit motivate Mickael to give his best on a daily basis.
This effort in combination with the quality of the video system is what in his eyes inspires customers and makes DIVIS a strong and growth-oriented provider.
As a commissioning and later a service technician, René has been taking care of customer systems since 2015.
Above all, the trained electrician for energy and building technology enjoys the versatility in his work, always new experiences with the technology, the possibility to inspire customers in direct contact and to solve their problems. He also perceives the family-like atmosphere in the company as very motivating.
Keeping systems running smoothly and responding quickly and thoroughly to customer requests and questions is what René sees as one of DIVIS' recipe for success.
For almost four years, the trained service technician has reinforced DIVIS in the maintenance and repair of video systems.
About his motivation he says: "The work is varied. Although it is basically about maintenance and repair of video systems every time, each deployment is different and requires different levels of knowledge and skills."
Friendly colleagues and a pleasant atmosphere in the company also contribute to motivation, says Kai.
As a service technician, he has a very precise idea of ​​customer enthusiasm:
"Field technicians can surpass customer expectations every day, turning them into fans through service and good work."
Kai sees the great strength of DIVIS in the fact that the overall package is right: flexible and customer-friendly on the outside, open and employee-oriented on the inside.
The body and vehicle mechanic slipped by chance into the DIVIS team in 2012 and is now one of the old hands here. He works as a construction engineer and in service. He especially enjoys the versatility of his tasks and the family-like atmosphere in the company.
He also likes to impress customers of the potential of DIVIS solutions in his trainings.
Here, so Patrick, he can explain the full scope of the products and inspire his listeners with jaw dropping experiences.
In his view, DIVIS is particularly strong because technology, software and service come from a single source. This ensures high quality of service and high customer confidence.
Since early 2016, the trained plant mechanic (equipment engineering) and Microsoft Certified Trainer (Office, client systems, server systems) supports the DIVIS service in the fields o maintenance, repairs and training.
"Troubleshooting," says Marcel, "really sparks my ambition. I like to travel, even across the country's borders."
For this reason, he is also deployed throughout Europe as a service technician. At DIVIS, he particularly values ​​the flat hierarchies and working at eye level.
Opportunities to inspire customers offer themselves Marcel in his work on a regular basis:
"As a service technician, I encounter customers who are just not enthusiastic because of some disruption. In many cases, I can fix the problem directly or repair the broken part and possibly give the customer some tips on how to avoid problems along the way. This often restores enthusiasm in the customer, and I can leave knowing they are pleased about the good and fast service."
Marcel sees the greatest strength of DIVIS in the fact that every team member can contribute to improvements through suggestions. Instead of deadlocked guiding principles such as "That's how we've always done it", DIVIS' corporate culture is based on a very high degree of self-optimization and development. That, Marcel thinks, is a good foundation for the step into the future.