LogiMAT invitation, live views in CargoVIS, DIVIS service team
Bordesholm, February 3, 2019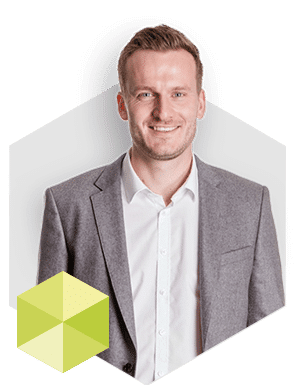 Today we are cordially inviting you to pay us a visit to our stand sometime between February 19 to 21 at LogiMAT. We have various news and interesting products, such as our Plus+ feature Motion Alarm+ for CargoVIS now with thermal imaging technology and License Plate+, our new tool for license plate recognition and yard management. Also, request your voucher for free admission to the fair directly from us. You will find more information in this issue.
In our Tip of the Month you'll learn about the options for creating and editing user-configured live views in our video surveillance software CargoVIS.
And we introduce you to the staff of our service team, who take care of all concerns and problems of our customers reliably and quickly.
We hope you enjoy reading.
On behalf of the DIVIS team
Yours, Hendrik Reger
- Head of Sales -
Reminder for LogiMAT 2019: Visit us at booth A07 in hall 8!
Date: February 19-21, 2019, 9am - 5pm
Venue: Messe Stuttgart
(Messepiazza 1, 70629 Stuttgart)
Will we meet at the LogiMAT?
At the fair, we present our solutions around the video-based research in warehouses and goods handling live an invite you to try them out. In various live presentations we show you the functionality of our products.
At our stand, you'll also have the opportunity to take an exclusive look at our latest products: we introduce License Plate+ for automatic license plate recognition and Motion Alarm+, now with outdoor thermal imaging cameras. You can use it to make your yard and access management even more efficient and secure your company premises even better.
---
Our contact persons on site:
Thomas Kroll | Executive Partner

Hendrik Reger | sales Manager

Vincent Schöning | Key Account Manager Europe

Aurélien Didier | Key Account Manager France

Sven Rautenberg | Commercial Management / Service

---
At the fair, we would like to take enough time for a personal conversation.
To shorten waiting times, we offer to arrange an appointment in advance with our colleagues at the fair.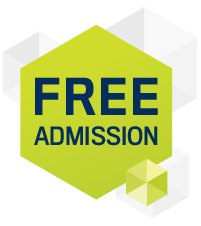 For those interested, we also have an online coupon code with FREE admission to the fair ready.
If you are interested in an appointment, to request your coupon code or if you have general questions about our trade fair appearance, please contact our colleague Vincent Schöning at vincent.schoening@divis.eu.
Take the opportunity to be among the first users to get to know our new products at the LogiMAT 2019 in Stuttgart.
We look forward to seeing you!
PLUS+ FEATURES FOR THE CARGOVIS SOFTWARE
License Plate+
Fully automated license plate recognition - every license plate in sight!

Learn more about our new Plus+ function License Plate+: Automatic license plate recognition offers a number of advantages and helps logistics companies to specifically control and optimize processes in yard and access management.
In addition to the entry and exit control the stored data can be used for the control of vehicle movements on the yard, so for example checked-in trucks can approach certain loading zones directly. In February, we will be presenting the new function live at LogiMAT in Stuttgart.
PLUS+ FEATURES FOR THE CARGOVIS SOFTWARE
Motion Alarm+
Thermal cameras with alarm function - optimal protection for your premises

Our Plus+ feature Motion Alarm+ for CargoVIS has recently been extended to include thermal imaging technology. This type of video surveillance is more independent of environmental conditions and much more accurate than other commercial solutions.
Intruding persons, vehicles and even minimal temperature differences can be reliably detected and visualized by means of thermal imaging. In this way, thermal imaging cameras simplify the video surveillance of large operating areas and the securing of fence systems and critical infrastructures.
The module will be presented at the LogiMAT in February.
Create and manage individual live views in the CargoVIS video surveillance software

CargoVIS allows you to create individual views in addition to area-specific live views and then to edit, export or import previously created views. When configuring custom live views, 1-, 4-, 9-, and 16-fold views are available.
Our employees in the DIVIS service

Fig.: f.l.t.r. Mickael Ayrault, René Janott, Kai Herrmann, Patrick Mohr, Marcel Spitz.

DIVIS customers rely on our service. Reliability and fast, practical remedy are particularly important aspects. For service tasks such as the maintenance of our video systems, maintenance, repairs and training at DIVIS a whole team of competent employees is responsible. We will introduce them to you in this issue.