Our premiere at FRUIT LOGISTICA
Meet us at stand C-17 in hall 26.
---
5 - 7 April 2022
Opening hours
Tuesday, Wednesday 9.00 a.m. - 6.00 p.m.
Thursday 9.00 a.m. - 4.00 p.m.
Venue
Messe Berlin | Messedamm 22 | 14055 Berlin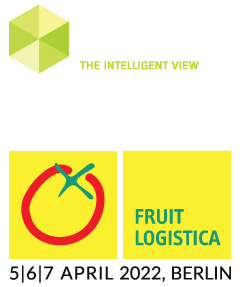 At FRUIT LOGISTICA in Berlin, 3,300 exhibitors and more than 72,000 trade show visitors exchange information about innovations, new products and services for the handling of fruit and vegetables. The trade fair offers excellent B2B contact opportunities because it covers all fresh produce business sectors, market participants and therefore all trade levels worldwide.
This year we will be there for the first time and present CargoVIS, the high-performance video management system for tracking consignments with video cameras and locating in goods handling. With DamageVIS, we will also present our software for fast and reliable damage documentation at the DIVIS stand.
At the event, visitors will have the opportunity to explore the functionality and features of our software in various live presentations.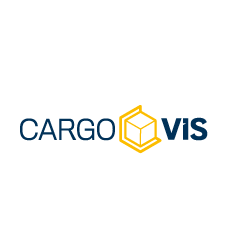 CargoVIS with location through Location+:
find missing consignments faster
In general cargo logistics, CargoVIS enables the tracking of palletised consignments in the cross dock.
With the Location+ add-on for tagless Bluetooth-based (Bluetooth® Low Energy) indoor locating, the solution integrates into your processes without causing interruptions. Each individual consignment can be reliably located and identified, and its condition can also be clearly recognised in the camera image.
Enjoy maximum flexibility. The transmitters normally required for tracking, small chips or tags mounted on the scanners, are not necessary with the Bluetooth LE locating method. The Bluetooth LE app from DIVIS, which is installed on the scanners, takes over the task of the transmitters.
Our tracking technology can also handle changing environments. It convinces with extremely precise positioning of hand scanners, people or means of transport in the cross dock with an accuracy of up to +/- 50 cm.
The intelligent system is even able to eliminate signal reflections caused by metal walls or consignments from the calculation of locations and can thus also identify hidden consignments perfectly.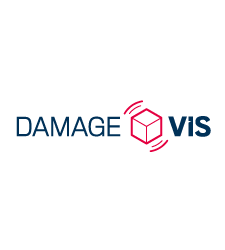 DamageVIS: Document damages reliably and fast
The DamageVIS damage management software relieves your staff and minimises interruptions in your logistics processes. It reduces the time required for damage recording to a minimum. All relevant consignment data is directly combined with the damage documentation.
In this way, despite time pressure during loading, damage to the goods can be documented comprehensively and with the necessary evidence for the claims settlement. The subsequent quick access to all damage information, such as pictures of the consignment, the damage and the barcode, as well as all other relevant data, also enables rapid forwarding to insurers, transport cooperatives and partners.
In addition to location and damage documentation, our system offers useful basic functions and many optional features for the hall. We will be happy to inform you comprehensively!
Would you like to meet DIVIS at FRUIT LOGISTICA and learn more about our products?

Then secure your voucher for free admission to the trade fair right now and visit us at our stand!
Please contact our sales department, to request your voucher.
Our colleagues will be happy to help you.
We are looking forward to your visit!