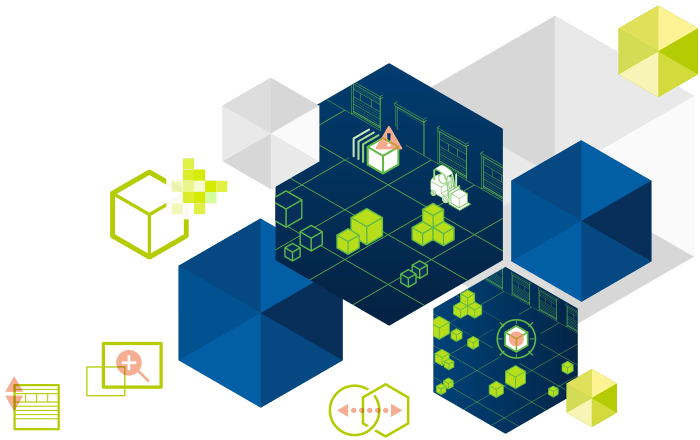 for the hall and the warehouse
Find shipments.
Analyze operations.
Optimize processes.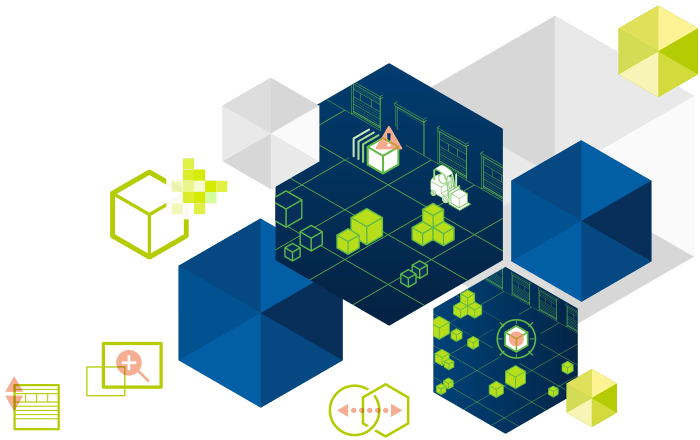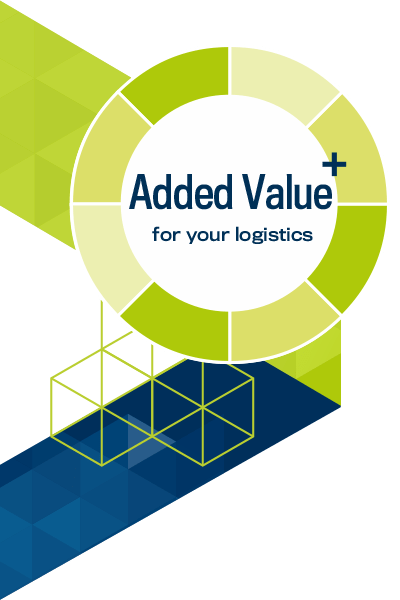 Overview of our available software modules
Click on the arrows to scroll through the overview. Hover over a picture to see the function of the module.
Click on one of the pictures to learn more about the respective module.
Touch the arrows to scroll through the overview. Tap and hold the image to show the function of the module. Tap on an image to learn more about each module.
Added value for your software
With our versatile Plus+ features, you can expand our video surveillance solutions for logistics quickly and tailored to your needs. The following modules are optionally available for our CargoVIS software for an extra fee.

Optional Plus+ Feature for CargoVIS
Location+
Precise search entry, faster results
Whether scanning or forklift path, Location+ determines the exact positions by means of locating your scanners in the hall with a precision of +/- 50 cm tolerance. A red dot in the location plan of your logistics hall and in all images belonging to the scan time shows the exact scanner position. This ensures a quick search entry and best orientation.
The position data records can also be used with our Profile+ software module to evaluate and optimize your processes.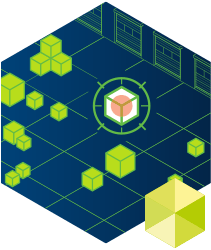 Optional Plus+ Feature for CargoVIS
Gate+
Gate and door statuses at a glance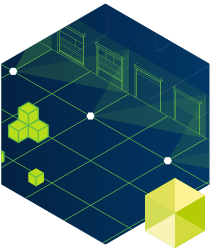 Gate+ is an extension to our software for shipment research in logistics. Gate+ automatically detects gate / door statuses and closes security gaps. Especially in cold stores you can use Gate+ to make your logistics processes more environmentally friendly and energy-efficient ("Green Logistics"), thus also more cost-effective.

Optional Plus+ Feature for CargoVIS
Scale+
Flexibility
Out of the box
Clever Add-ons
for your Software
Software controlled volume control
With the software-controlled volume control in Scale+ you do not have to interrupt the loading process. The measurement is based on the evaluation of video footage previously recorded with existing gate cameras. Accurate checks can be made directly from the software using a picture of the package. This noticeably streamlines processing, allows for more controls and thus ensures greater transparency in your logistics chain.
Read more about Scale+ in this news article.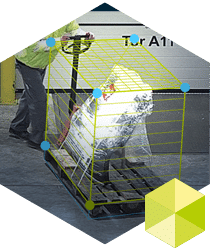 Optional Plus+ Feature for CargoVIS
Load+
Targeted optimization of your tours
and documentation of load securing
Load+ for video analysis in logistics creates different PDF reports at the touch of a button, e.g. a load status list of departing trucks per shipper relation. Displays of parking space markings facilitate the detection of free loading meters.
The special advantage of the module:
The information is more reliable than the usual values because it visualizes the actual state of loading and unloading and not the calculated volumes from the shipping software. This way incompletely loaded tours can be recognized and the planning optimized.
The loading steps documented in images also allow easy control of load securing.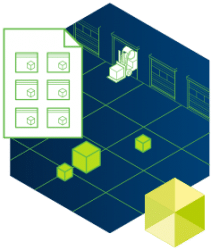 Find palletized shipments quickly with CargoVIS
With our video management software for cargo handling, CargoVIS, we offer you a comprehensive and easy-to-use system solution for the image-controlled search and tracking of palletized goods.

ParcelVIS for transshipment halls & CEP providers
Save time and money and let ParcelVIS work effectively for you with image-based consignment search in the transshipment warehouse: Entering the parcel label number is your key to all information on the whereabouts and status of a consignment during all scanned events.