Tagless BLE scanner location via app, menu strip in CargoVIS and ParcelVIS
Bordesholm, November 8, 2021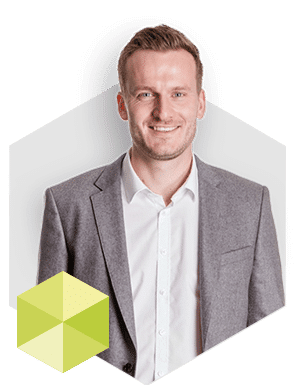 Recently, we announced that our Plus+ feature Location+ is now available with tagless BLE technology as an alternative to UWB.
But what exactly makes Bluetooth Low Energy (BLE) with the DIVIS BLE app so interesting and useful for scanner location in logistics halls? And has this technology already proven itself in practice? We answer these questions in detail today.
In our Tip of the Month, you will learn a useful keyboard action to enlarge your video workspace in CargoVIS or ParcelVIS. Simply use a shortcut to hide and display the menu strip as you like. We will show you how it works.
Enjoy reading this issue!
On behalf of the DIVIS team
Yours Hendrik Reger
- Managing Director -
BLE tracking via app in practice: convincing flexibility and more transparency
In addition to UWB (Ultra-Wideband), the previous industry standard for indoor positioning, BLE (Bluetooth Low Energy) tracking, and especially the tagless variant, is gaining popularity.
Bluetooth-based indoor positioning is able to deliver reliable and precise results comparable to the performance of other positioning technologies.
The decisive plus for logistics with tagless BLE technology lies in the hardware: the transponders (or tags), normally mounted on the scanners, are no longer necessary with this solution. Instead, a BLE app is installed on the scanners, which takes over the task of the tags.
Video management with indoor location offering numerous advantages
In enclosed spaces, positioning can develop its full potential especially when used in combination with a video management system.
CargoVIS & ParcelVIS – Hide and show menu strip via shortcut for more display space
Occasionally, being able to fully use the space on the display in the best possible way can be very helpful during consignment research. For this purpose, the display of the menu strip can be disabled in CargoVIS and ParcelVIS, for example.
Today we will show you how to hide the menu strip as needed and how to display it again permanently or temporarily.