Special Announcement from June 2, 2020
Hendrik Reger extends the management team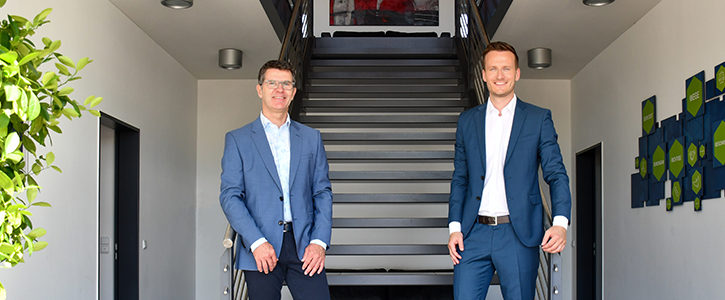 Hendrik Reger was appointed to the management board as additional managing director at Deutsche Industrie Video System GmbH effective June 1st, 2020.
With the appointment as managing director, Hendrik Reger and Thomas Kroll, 100% shareholder and managing director of Deutsche Industrie Video System GmbH, will work even closer and more intensively in the future to align DIVIS.
As a sales manager, Hendrik Reger is already significantly involved in sales planning and sales controlling and will take care of operational management in his new position.
Thomas Kroll continues to focus primarily on the entrepreneurial and strategic development of the company.
We look forward to this next step in the company's history, which will also guide DIVIS in the right direction in the long term.
On behalf of the entire team, we congratulate Hendrik Reger on the new position and wish him ongoing success!
BACKGROUND
Hendrik Reger
The trained businessman started his studies in business administration with a focus on controlling and project management in 2008. After completing his bachelor's degree in 2011, Hendrik Reger started as a manager in the food retail sector.
Hendrik Reger joined DIVIS in 2012 and has been successfully managing the Sales division since 2014.
In 2017 he received procuration and in the same year began pursuing part-time studies for the master's degree in business administration with a focus on accounting and controlling.