Our 2023 trade fair presence, new products from DIVIS and employee introduction
Bordesholm, 15 January 2023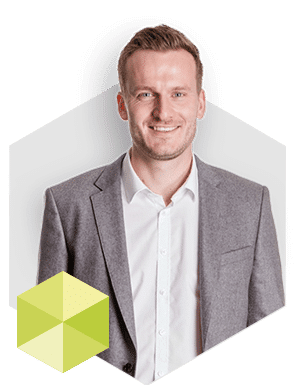 We wish you a healthy and successful year 2023!
For the coming months, we already have numerous projects lined up, and we are very much looking forward to continuing our cooperation with you.
Likewise, we are already looking forward to the opportunity of welcoming you at our stand in May, when the personal dialogue with our customers and interested parties will once again be our focus on the transport logistic trade fair in Munich.
This year, our mission remains to continue shaping the logistics market with trendsetting solutions and products. Preparations for the market release of our new automatic freight dimensioning are in full swing. Dimension+ delivers measurement data of the highest quality in a fraction of a second and thus the basis for better-informed decisions in dispatching and for the correct calculation of transport costs without financial losses due to incorrect dimensions.
You will find these and other topics in today's issue.
Enjoy reading!
On behalf of the DIVIS team
Yours, Hendrik Reger
- Managing Director -
DIVIS live at events 2023
transport logistic trade fair
9 – 12 May 2023 | Trade Fair Center Messe München
International Trade Fair for Logistics, Mobility, IT and Supply Chain Management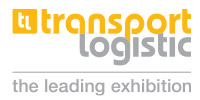 Automatic freight dimensioning with Dimension+

Our latest solution for the logistics hall is currently in the launch queue for its market release.
Dimension+, our new Plus+ function for automatic freight dimensioning, provides you with precise measurement data in less than a second. With the help of this information, you can realise cost reductions and quality improvements throughout the entire handling process, for example in trip planning and transport cost calculation.
Stay tuned and be among the first to learn more about Dimension+.
How to use our location explorer and learn more about the benefits of location for your business
Learn how to use our location explorer and find out more about the benefits of location for your company.
From locating missing goods to shipment tracking, process and route optimisation - locating in the logistics hall and on the company premises offers a wide variety of possible applications to reduce costs, increase security and ensure on-time deliveries.
Our location explorer provides you with an initial benefit overview of this technology for your company.
In our video we explain how it works.
Give it a try!
Our new marketing manager: Nathalie Wittmaack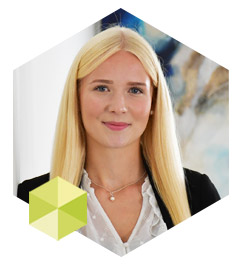 "If you stop learning, you stop growing. Life's too short to miss opportunities."
Following her motto, Nathalie accepted a double challenge and completed her university education in business administration at our partner university, the Nordakademie, as a dual study programme. In addition to her studies, she has been gaining a lot of practical work experience at DIVIS during her internship semesters since 2019.
Since the end of November 2022, she has therefore been taking care of the public image of DIVIS in her role as Marketing Manager.
After completing her bachelor's thesis in business administration with a focus on marketing next spring, she will devote 100% of her time to marketing for DIVIS in Germany and Europe.
We are very excited that you are investing your skills in our marketing to continue telling the DIVIS success story.
Welcome to the team, Nathalie!
Our colleague in sales: Hendrik Spreckelsen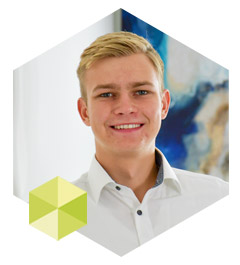 Hendrik, who characterises himself as open, communicative and determined, has gained a lot of practical work experience at DIVIS since 2019 in the course of his dual programme of study at the Nordakademie.
After completing his Bachelor of Science in Business Administration with a focus on finance in March 2023, Hendrik will work full-time in sales, taking care of account management at DIVIS and the acquisition of new customers in Europe.
We are very happy about your commitment and welcome you once again to the DIVIS team, Hendrik!