CargoVIS now also compatible with Sirum Transport Management System

Bordesholm, . September 2023
Thanks to the Plus+ function Link+ (part of the CargoVIS basic installation), the consignment investigations in logistics companies can be started with just one click from the Sirum TMS.
The quick start is enabled by the automatic transfer of the shipment data into the CargoVIS investigation from the forwarding software.
This accelerates and facilitates the start of the investigation process for your staff, promoting even faster tracking of consignments and a more rapid retrieval of other consignment-relevant information.
We are pleased that thanks to the system compatibility, carriers with Sirum's TMS can now also benefit from the added values of the CargoVIS video management software.
Start shipment investigation in CargoVIS from Sirum TMS with just one click!
Do you have questions?
Review of the Sirum Carrier Innovation Day - 21 september 2023 in Hamburg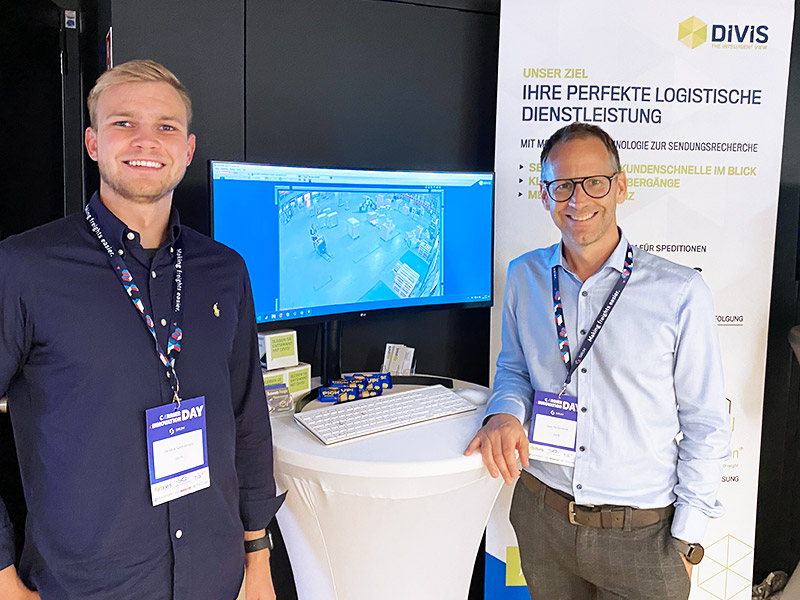 Hendrik Spreckelsen and Sven Rautenberg at the DIVIS stand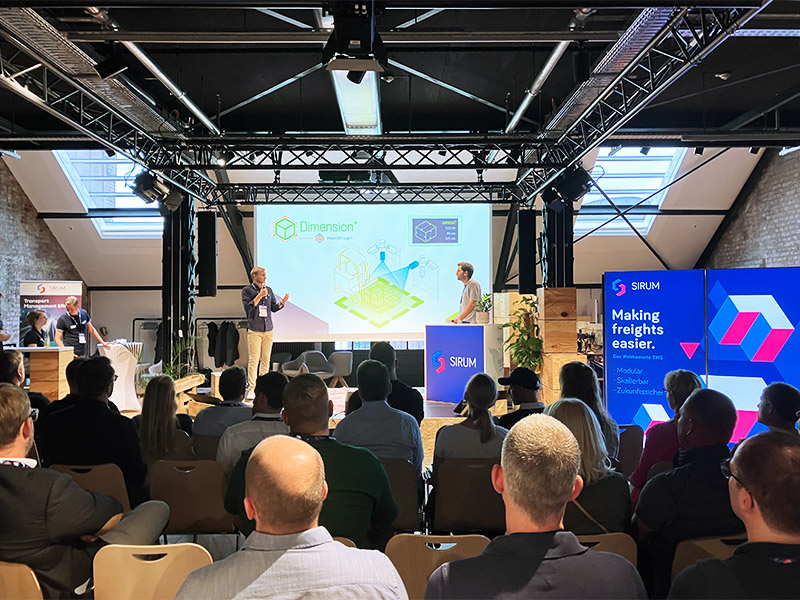 Our presentation about our solutions was followed with great interest
For us, the agenda, visitors and exhibitors at the Carrier Innovation Day offered a great opportunity to once again learn more about the current needs of logistics.
Our colleagues on site, Sven Rautenberg and Hendrik Spreckelsen, had many interesting conversations about logistics topics and today's challenges in logistics and were able to address many points with the presentation of our product portfolio. Thus, it became clear once again that the increasingly demanding challenges in the field of logistics require digitalisation and powerful technology. In presentations and discussion panels, various start-ups therefore also provided information about their trend-setting solutions.
We were excited to see many innovative approaches at Sirum's event and want to say thank you to all the guests for the friendly industry exchange!