Enthusiastic DIVIS customers and VISPlayer in the tip of the month
Bordesholm, August 29, 2020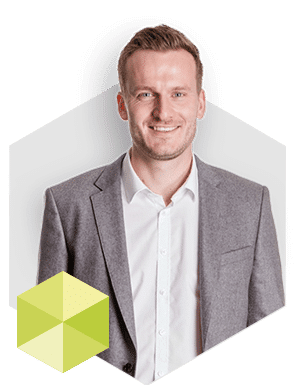 Our customer Emons Spedition & Logistik has significantly shortened the handling times of their local transport fleet by upgrading to the CargoVIS video management system. In our case study, we report in detail about the project and show how co-partner Willi Emons is particularly enthusiastic about the new solution. He also speaks personally in the accompanying video.
Of course, we also have new user tips for our software this time. In the last tip of the month we introduced you to the advantages and features of our VISPlayer for playing .PTD2 video files that have been exported from our software. In today's continuation, you will learn what to watch out for when exporting video files from our software if you want to pass them on to third parties for playback with the VISPlayer.
Enjoy reading!
For the DIVIS team
Yours Hendrik Reger
- Managing Director -
DIVIS SOLUTIONS IN PRACTICE
User report: CargoVIS at Emons Forwarding in Großbeeren – less search, more delivery
With CargoVIS, Emons Spedition has replaced an old video surveillance system and thus significantly shortened the handling times of trucks in local traffic. The newly installed solution also serves to improve quality and accelerate claims processing.
Every minute counts in general cargo handling. The faster the early morning loading is completed, the more time there is for deliveries. An accelerated process can decide about one or two additional unloading points and the entire daily balance.
Against this background, Emons Spedition has optimised its truck handling at the Großbeeren location in several steps: One of the sustainable measures in 2019 included the introduction of the intelligent video management software CargoVIS from DIVIS, which replaced an eight-year-old system from another provider.
Export of video data and forwarding to third parties for playback with the VISPlayer
Video material of an unloading recorded with our video management software clearly proves if a shipment was damaged or incomplete before it arrived at your warehouse.
In order to settle a dispute about the shipment in question, you would like to export the video material and forward it to the commissioning branch and a lawyer.
In CargoVIS and ParcelVIS various options for file export are available. The sequence could be exported as an AVI file that can be played on various players. Compared to AVI, the PTD2 format, which is also available, offers a number of important advantages, on the one hand regarding playback, but also in terms of manipulation and evidence preservation of the file. The PTD2 should therefore be preferred to the AVI format, especially when a high level of evidence preservation is required.
The PTD2 format can only be played with the VISPlayer developed by DIVIS.
In this tip of the month we show you what to consider when exporting video material from our software for playback with the VISPlayer by third parties.