transport logistic 2023: DIVIS trending with Dimension+
The transport logistic trade fair 2023 in Munich was a great success. Consequently, the largest international trade fair for logistics, mobility, IT and supply chain management draws an extremely positive balance, even surpasses the year 2019 before Covid. Over a period of four trade fair days, 2,300 exhibitors from 67 countries presented themselves in a total of ten halls. More than 75,000 visitors from 120 countries came to discover the latest developments around the key topics of sustainability, progress, digitalisation and process optimisation.
For DIVIS, the transport logistic trade fair proved to be an important platform for the exchange with customers and interested parties from the logistics industry. Our stand, a joint booth with our partner, TIS GmbH from Bocholt, was visited by a large international audience. Visitors came from all over the world, from Scandinavia to Spain and Turkey.
The great interest in our solutions showed that the logistics industry has arrived in the age of digitalisation. Both, parcel and cargo logistics have recognized the advantages and added values of intelligent video management solutions and intend to make extensive use of them in their pursuit of process optimisation.
Especially our latest solution, Dimension+, attracted a lot of interest, not only because we offer another answer to the ongoing digitalisation process with the automatic freight dimensioning system.
With measurements in less than a second, reliable measurement data and independent positioning, it also fulfils a long-held wish in the industry for process optimisation at the cross dock. Many visitors took the opportunity to get to know the functionality of the legal for trade, camera-based measuring system in our demo application and received personal advice from our team.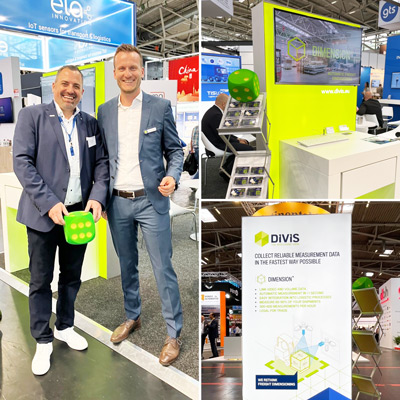 Measurement in <1 second per shipment

300-600 measurements per hour

Position-independent placement
Dimension+ from DIVIS: Automatic freight dimensioning powered by MetriXFreight
Following our vision to optimally support our customers in providing the perfect logistics services, we are not only constantly expanding our software solutions, but are also continuing to expand our partner network with suppliers of future-oriented and approved products. This enables us to respond to the individual needs of our customers and to offer custom-tailored solutions in addition to the classic challenges in logistics.
Therefore, we are pleased to announce our partnership with the German freight measurement expert Metrilus. The market leader of computer vision solutions is characterized by innovative developments and outstanding quality and is therefore the ideal partner for DIVIS to jointly drive the optimisation processes for automatic freight dimensioning in logistics forward. The strategic partnership enables us to offer a unique combination of our video management systems and the automatic freight dimensioning technology MetriXFreight on a single, user-friendly DIVIS platform.
Video preview: Dimension+ at Emons Spedition in Kenzingen!
Experience Dimension+ in action!
As part of a development project, the automatic freight dimensioning system was installed at Emons Spedition in Kenzingen.
The logistics experts are enthusiastic about the seamless integration of the new system, the easy operation and the fast measurement within seconds.
Watch the video and experience the advantages of automatic volume measurement for yourself, take insight into practice at Emons!
Do you have questions about Dimension+?
"We can easily integrate measurement data into our normal process. We can drive through, we can quickly place the shipment with the forklift, measure it and then drive on again a few seconds later."
Markus Oehlke
Branch Manager at Emons Spedition in Kenzingen
New contact in the DIVIS sales team: Steve Reiner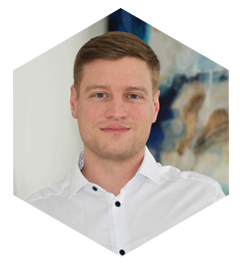 Our new colleague Steve Reiner has been supporting the sales team as a Key Account Manager for customer care and acquisition of new customers in the D-A-CH region since January 2, 2023. He particularly values the exchange with customers, and it is important to him to recognize and respond to customer needs.
The state-certified industrial clerk had already recognised DIVIS as a popular employer in his professional environment before he finally realised at the LogiMAT trade fair in Stuttgart how accurately the corporate ethics reflect his own values: "At DIVIS, tangible added values are the main focus of every project. The value proposition and service are delivered consistently." This convinced Steve, as it fits perfectly with his own sales maxim of exciting people with added values.
"At DIVIS, I have the opportunity to offer product solutions that address and solve the pain points of logistics companies based on state-of-the-art technology," says Steve.
Welcome to the team, Steve! We enjoy working with you!