Business year 2022: New record, we say THANK YOU!
Bordesholm, 6 December 2022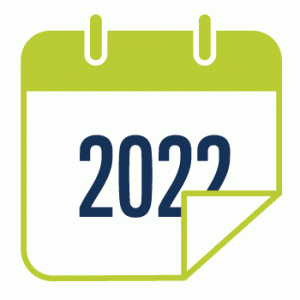 Changes and uncertainties continued to accompany us through all areas of life this year. In such times, it is even more important to focus on stability with the right partnerships and to work together in order to achieve success.
As your partner with high standards for our reliability, future orientation and growth, we stand firmly by your side and support you with our solutions for the challenges of today and tomorrow.

This philosophy has once again proven its effectiveness for us.
The joint efforts of our steadily growing team, our customers and partners, turned 2022 into a very active and successful business year for DIVIS. We are very grateful to all involved for their cooperation. Now, before we close the chapter on 2022, let us take a brief look back together at the highlights of this year.
Expansion of European business: new and existing customers rely on DIVIS
In 2022, we continued our strategy of planning ahead for customer projects and realised an impressive number of over 150 new projects in 22 European countries during the past months in excellent cooperation with our customers. Neither longer delivery times nor component shortages were able to jeopardise the implementation of the projects, nor will they have any effect on the upcoming tasks.
The previous year's satisfying results in terms of incoming orders and total revenue were once again surpassed in the last twelve months, thus setting a new company record. We are very pleased that existing customers, but also numerous new customers, fully trust in the DIVIS products and services.
In recent months, we have realized the impressive number of over 150 new projects in 22 European countries in excellent cooperation with our customers.
The most interesting projects of 2022 at a glance
New CargoVIS customers in the Benelux region
Our growth in the Benelux region has continued at an astonishing rate in recent months. For example, the Dutch CargoLine member Van Duuren, a specialist in the handling of high-value high-tech, fashion and automotive goods, BF Global Logistics B.V., and also the transport specialist Fiege from Zaandam in the Netherlands have all opted for the modern CargoVIS video management system from DIVIS.
DIVIS video management solution rolled out in Denmark
The previous year's pleasing record of orders and total sales was again exceeded in the last twelve months, setting a new company record.
In Denmark, the demand for our solutions for video-based consignment location is developing equally strong. The Danish distribution specialist K. Hansen Transport A/S became a DIVIS customer this year. For indoor location, the latest and most accurate indoor locating technology from the DIVIS portfolio, Bluetooth Low Energy (Bluetooth LE), has been deployed with the installation. Leman, an internationally active Danish logistics company specialising in chemicals, pharmaceuticals and healthcare, also opted for the extensive and long-term cooperation with us in 2022.
CargoVIS and ParcelVIS in France
This year, DIVIS CSO Justus Klüver-Schlotfeldt and DGS CEO Quentin Manceau agreed to further deepen the existing business partnership. In the course of this, with Bluetooth Low Energy a new, state-of-the-art locating technology will first be implemented in 2023. The system will then be available for demonstration to CargoLine members and other selected freight forwarders.
La Poste Groupe has had another hub of its subsidiary Chronopost in Chilly-Mazarin, Paris, equipped with ParcelVIS. In total, our solutions are now in use in more than 100 branches of La Poste Groupe, including its subsidiaries DPDgroup and Chronopost.
We were also very successful this year in enlarging our market share in Europe by continuing our expansion into the Spanish market with our video management solutions.
For example, the Spanish transport provider Redur decided to equip four of its most important locations as well as the headquarters in Algete (Madrid) with ParcelVIS. The company has been providing logistics services for the pharmaceutical and healthcare sector in Spain and Portugal at a high level of quality and security for a long time, but is also servicing international goods traffic.
We were also very successful in enlarging our market share in Europe by continuing our expansion into the Spanish market.
Market lead with Plus+ features: Location+ with tagless Bluetooth® Low Energy indoor locating
Location+, with Bluetooth Low Energy technology from our partner Quuppa currently the most accurate tagless locating system for scanner location on the market, has been implemented in numerous projects this year.
Together with the Unitrans partners Herbert Voigt GmbH & Co. KG, Georg Boll GmbH & Co. KG and Wahl & Co Bielefeld, we launched one of the largest Bluetooth Low Energy projects on the German logistics market in 2022.
Being able to eliminate transponders/tags makes the technology particularly attractive for our customers. Among the first users of the new locating system with tagless Bluetooth LE were LOXX and MTG Mannheim, where the system has already proven itself in practice since 2021.
One of the highlights of the past months was the celebration of DIVIS' 20th anniversary. Under the motto "20 years of DIVIS - Driving innovation for the future", we welcomed the who's who of the industry to Hamburg. A workshop and interesting expert presentations with insights into practice provided ample opportunity to share ideas about the potential for innovation in logistics and to learn from each other.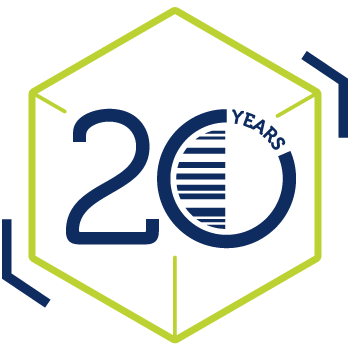 Certifications and partnerships
DIVIS became part of WCAworld and the Club of Logistics
Besides receiving appreciation through new projects, our video solutions received acquired great recognition from other directions: DIVIS qualified as a WCA vendor and became a member of the Club of Logistics e.V.
DIVIS received "CrefoZert" status
New additions to the DIVIS team
Providing the best possible service to our clients is and remains our top priority. More projects and customers require extended growth of the DIVIS team to ensure the continuous further development of our solutions, and for customers to feel that they are in the best hands with reliable support and competent service.
Accordingly, various teams at DIVIS have been strengthened by new employees this year, for example, the internal field service & support team, assembly & launching team, deployment planning, and product development. At the same time, the efforts of our sales and business development team, which has also grown, contribute to the consolidation and expansion of our international relationships and thus to the further growth of DIVIS.
With the beginning of the new year, new employees will be joining this team. Also, for customers from Eastern Europe, new contacts will be provided in the first months of 2023.
With more manpower and networking, we have not only mastered the tasks that the year 2022 has presented us with, but are already well prepared for the upcoming projects.
With more manpower and networking, we have not only mastered the tasks that 2022 has presented us with, but are already well prepared for the upcoming projects.
At DIVIS, we are looking forward with confidence to a promising new year and are already planning to further facilitate your daily logistics operations in the coming year with the release of new features for our video management systems. We are also looking forward to various live appearances and the personal exchange with customers, partners and interested parties. Our newsletter will keep you up to date and provide you with new and interesting information.
We thank you for your trust and look forward to our continued successful cooperation.