Software Release Notes for CargoVIS and ParcelVIS Version 1.7.1.0

Bordesholm, August 1, 2021
Optimisations in CargoVIS
License plate import via CSV

After upgrading to version 1.7.1.0, it is possible to import license plates and associated comments from a CSV file.
License management

The remaining term of the current Scale+ license can now be viewed in CargoVIS via the menu item "Extras" (see screenshot).
The extension of the Scale+ license is now possible without updating CargoVIS.

Fig.: License management in CargoVIS
List overview of all daily scans

The location statistics can be viewed under "Extras" with the menu item of the same name.

From version 1.7.1.0, a list of all scans of the respective day within a selectable period can be viewed via this dialog by double-clicking on a location day (see screenshot)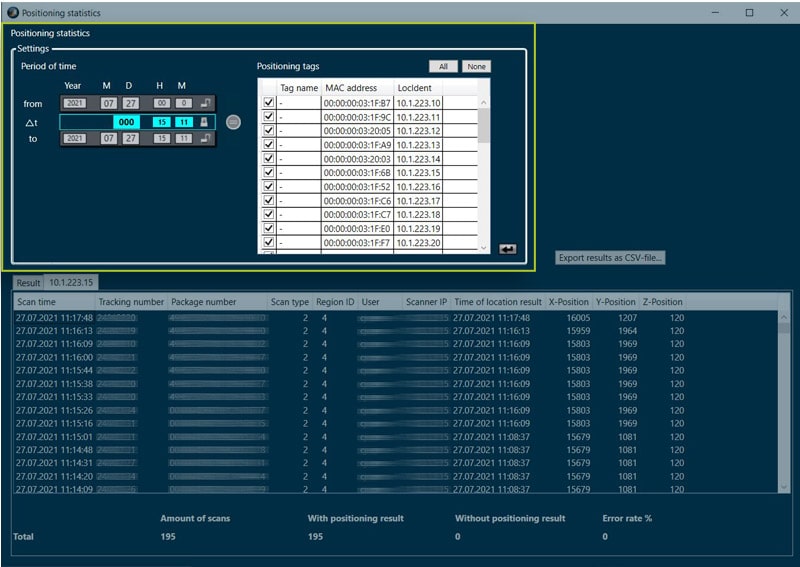 Fig.: List of all daily scans
Protocol call

In the new version Link+ can also be executed with a protocol call. This means that CargoVIS can now be called up via a URL and can be started directly from a (web) application or from a browser. After the installation of CargoVIS, the protocol is automatically stored in the system and does not require any further configuration.
Optimisations in ParcelVIS & CargoVIS
Overwrite potection for views that have already been created

Overwriting a layout must now be confirmed by the user. This prevents already created live views from being accidentally overwritten.
New search function

The letter feature has been expanded to include a search function for recipients stored in the system. 
In the search field you can search for entries that were created in the address overview (see screenshot).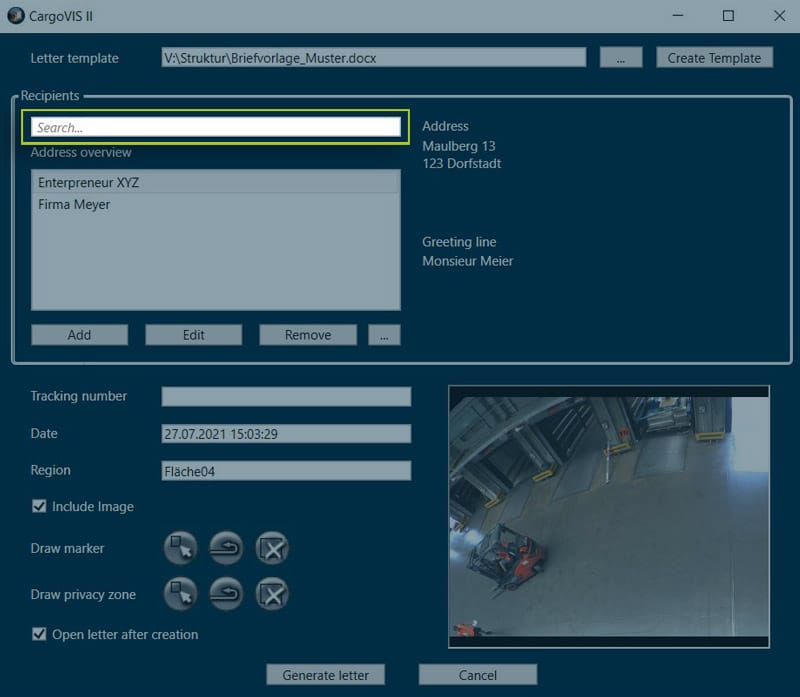 Fig.: Recipient search in CargoVIS
Further information on the letter feature: